By Sandy Barnes
Berthoud Recorder
When I was a kid, my West Virginia mom would cook up a huge batch of kale, simmering it all day long with salt pork in a kettle of water. At suppertime, she would serve the very well-cooked kale with vinegar (to kill the taste), a big dish of black eyed peas and a plate of corn bread.
Now in this age of food enlightenment, we know that vegetables cooked to death in large quantities of water with lots of salt and fat back aren't all that nutritious.
To retain as many nutrients as possible, veggies — including vitamin-packed greens like kale — are preferably steamed "Northern style" and eaten half raw (as mom would say).
However, there are at least two, decently flavorful recipes for preparing kale without compromising its good-for-you qualities. One does involve boiling, but the nutrients are retained in soup broth.
Steamed Kale with Lemon and Garlic
Ingredients:
Large bunch of fresh kale
Lemon
2 cloves of garlic
2 or 3 tablespoons olive oil
Salt to taste
Put about two inches of water in the bottom of a large, round cooking pot and place steamer in it. Cover and bring water to boil while preparing kale.
Wash a large bunch of kale well and tear into small pieces. Place kale in steamer and cook in covered pan for about 10 minutes until reasonably tender.
While kale is cooking, wash and cut lemon, slice in half and chop garlic cloves finely or run them through a press.
Heat oil in frying pan and sauté garlic very briefly over medium heat. Add drained kale and sauté a couple of minutes until wilted. Squeeze juice of half-lemon over kale, salt as little as possible, and serve.
This kale dish goes well with baked fish and potatoes, and also beans and bread.

Kale and Roasted Vegetable Soup
Ingredients:
3 large carrots
2 large tomatoes (8 ounces canned ones can be substituted)
One large onion
½ butternut squash
6 garlic cloves
1 or 2 tablespoons olive oil
6 cups vegetable broth
4 cups chopped kale
3 fresh thyme sprigs (or one teaspoon dried thyme)
1 bay leaf
1 15-ounce can white, red or black beans (note: black beans are more flavorful and digestible than white or red)
Preheat oven to 400 degrees
Wash and chop and slice vegetables
Peel and mince garlic cloves
Grease large oblong baking pan with olive oil and place carrots, fresh tomatoes, onion, garlic and squash in it. Bake for 45 minutes
Remove pan with vegetables from oven and pour ½ cup vegetable broth in pan to capture juices and bits of garlic.
Place roasted vegetables with broth in large kettle with remaining five-and-a-half cups of vegetable broth and kale. Add thyme and bay leaf, bring to boil and then simmer for 30 minutes. Also add canned tomatoes at this time, if used instead of fresh ones.|
Add beans to soup and simmer eight more minutes.
Remove thyme sprigs and bay leaf from soup and serve.
News Image: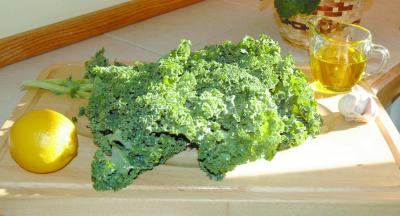 Category Lead:
Category Lead Story

Print This Post