By P.J. DiPentino
Berthoud Recorder
Tuesday, Jan. 20, 2009 saw the grand opening and ribbon cutting ceremony at the new Pulliam Youth Center, operated by the Boys and Girls Club of Larimer County. Berthoud BMX, Rocky Mountain Racing, and the ABA took this opportunity to team up with corporate sponsors GT bicycles, PowerBar, and Loveland Cycle & Fitness to announce plans for a new BMX facility at the center.
The BMX track will be located behind the Pulliam Youth Center and will be open to all Boys and Girls Club/American Bicycle Association members. The new Loveland BMX facility will also be the flagship for a proposed ABA national program to introduce BMX racing to the Boys and Girls Clubs across America.Rocky Mountain Racing handed out flyers for two ABA/PowerBar free instructional clinics to be held at the youth center and the Berthoud BMX track on Feb. 19 and 20. PowerBar and the Berthoud BMX Association will hold a free instructional forum for parents and riders at the Pulliam Youth Center on Feb. 19 followed by a riders' clinic hosted by P.J. DiPentino and a number of local pros at the Berthoud BMX track on Feb. 20. Rocky Mountain Racing's joint venture with Powerbar will provide a great opportunity for families to learn about the sport of BMX racing and the need for balanced nutrition and a good training program.
The Loveland BMX facility is slated to open in March 2009. In the meantime, riders can attend training and instruction clinics at the Berthoud or Fort Collins BMX tracks. The Pulliam Youth Center will be the first ABA sanctioned Boys and Girls Club BMX track to offer the Olympic sport of BMX to America's youth. Riders will be taught by local professional BMX racers and will be given the chance to race once or twice a week in an organized race club
With a total of five new Boys and Girls Club tracks scheduled to open in Colorado during the 2009/2010 season, the Loveland track will be the first to hold organized racing (currently scheduled for early spring).
The joint venture of these various organizations hopes to promote a healthy alternative for today's youth in a safe and controlled atmosphere. For more information on the Boys and Girls Club BMX program, the ABA or to make a donation to your local track, please contact P.J. or Lexi DiPentino via e-mail at RMRbmx@hotmail.com or call the Berthoud BMX Association track hotline at (970) 308-5630.
Category:
News – Community
News Image:
News Image: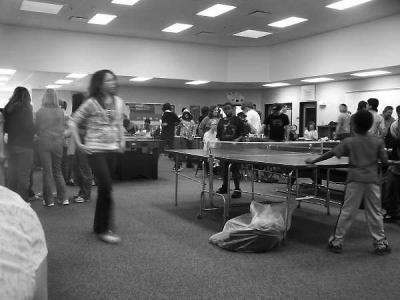 News Image: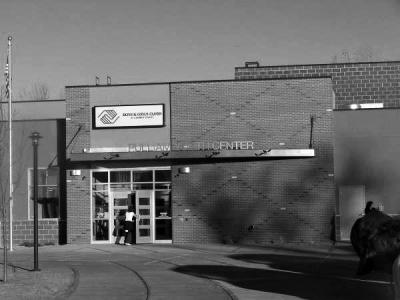 Long Description:
<p>The Pulliam Youth Center is full of activity last Tuesday for the grand opening. A BMX track will open behind the center in March 2009.</p>
Category Lead:
Category Lead Story

Print This Post