BHS Ribbon Cutting Feb. 19
A ribbon cutting for the new addition to Berthoud High is being planned for Thursday, Feb. 19 in conjunction with parent/teacher conferences.
The new facilities include an auxiliary gym, two science labs that will be used jointly with Aims Community College and a multi-purpose classroom. Approximately 19,000 square feet are being added.
Berthoud High is also consulting with Astrolux Solar and other partners to place an array of solar panels on our roof to partially power the electrical system with alternative solar energy. We hope to involve students in the planning, execution and monitoring of this project. It would serve as a demonstration project for not only our school district but other Colorado schools. This is a natural extension of our magnet curriculum in Science Technology, Engineering and Mathematics (STEM).
A committee is being formed to begin the selection of a new principal for Berthoud High. Mr. Louis Martinez, director of human resources for the district, is overseeing the process and will involve students, parents and staff. Anyone interested in getting involved should contact Louis at (970) 613-5007.
News Image: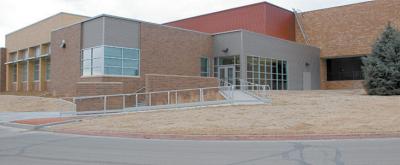 Category Lead:
Category Primary Featured Story

Print This Post