By Richard A. Behler, D.D.S.
Lyons Dental
We have always known that maintaining oral health is an important part of maintaining our overall health. But recent discoveries are telling us that brushing and flossing our teeth might be more important than we ever imagined.
New evidence suggests that there is much more than a casual or implied link between a healthy mouth and a healthy body. It now appears that an unhealthy mouth can directly cause or worsen cardiovascular disease, diabetes, Alzheimer's disease, pre-term birth and even some cancers.
Our mouths harbor hundreds of different kinds of bacteria. This is normal and healthy. These bacteria are by nature always trying to organize themselves into colonies on the surface of the teeth. If we routinely disrupt these bacterial colonies with brushing and flossing we can maintain a healthy mouth. If we don't brush and floss correctly or often enough, some of these colonies are not disrupted and continue to grow, thicken and mature into a complex, bacteria-laden, tenacious layer called "biofilm."
Picture in your mind a small bacterial colony just starting to organize itself between your teeth, in the crevice between the tooth and gum. If undisturbed over time, this colony of healthy bacteria matures and thickens and sends out chemical signals into the mouth that it is becoming a fertile surface, ripe for the next layer. This chemical signal attracts other more destructive (gram-negative) bacteria to the site. These bacteria plant themselves on the surface of the mature biofilm.
The immune system is designed to detect the presence of these thickened colonies and destructive bacteria; it responds by trying to protect us from the invasion of these harmful bacteria into the local gum tissue and from there into the blood stream. A complex series of biochemical events occurs that results in our immune system flooding the gum tissue at this site with enzymes, proteins and other immune cells to protect us. It does protect us – but at a price.
What does this look like to your dentist? Red, puffy, bleeding gum tissue is the most obvious sign. Measurements of the crevices around the teeth start to show increasing depth. This inflammation is necessary and good. It prevents the harmful bacteria from entering our bodies through the gum tissue. But over time it becomes chronic inflammation. And chronic inflammation eventually destroys tissue, leading to tooth and even bone loss at the site of the inflammation. And perhaps more importantly, we now know that the rest of our body does not like this chronic inflammation and is negatively affected by it.
It is now thought that this chronic inflammation in the mouth can increase plaque buildup in the coronary arteries and contributes to the swelling and blockage of these critical arteries. This restricts the normal flow of blood to the heart muscle. People with periodontal disease are twice as likely to have coronary artery disease.
It is also possible that some of the bacteria involved in gum infection actually do make there way into the blood circulation in spite of the immune response. They then attach themselves to the fatty plaques in the arteries. This contributes to clot formation as well.
Diabetics are more susceptible than non-diabetics to contracting infections. It is now thought that poorly controlled diabetes increases the likelihood and severity of gum infection, which in turn makes blood sugar control even more difficult and increases the complications of diabetes. This creates a vicious, self-perpetuating cycle that needs to be disrupted.


Aspiration of fine droplets from the mouth to the lungs can cause infections, including pneumonia, especially in people with compromised immune systems or chronic lung diseases. Furthermore, there is evidence that chronic inflammation in the mouth can make cancer of the tongue more likely.
Unfortunately, these processes can go undetected for years, since they don't immediately cause pain or discomfort. By the time you realize there is a problem, a lot of damage has been done.
So what can we do to prevent these infections from spreading from the mouth to the rest of the body? The buildup of bacterial colonies on the teeth in these crevices needs to be removed thoroughly every day. An immature buildup can be removed with brushing and flossing. A more mature and thickened bacterial colony cannot be removed this easily. It requires professional care – usually using dental instruments to remove the buildup and freshen the contaminated tooth surface. This is one important reason why regular dental cleanings are recommended.
More study is now being done to try to understand this oral disease/systemic disease link even better. But we now believe that treating the chronic inflammation of periodontal disease can significantly help manage and more importantly prevent these other chronic conditions. What is clear is that fighting gum infection and promoting oral health has a positive effect on our overall health.
So brush, floss, rinse and see your dentist regularly!
Dr. Behler practices dentistry with Dr Dennis Johnstone at Lyons Dental. He can be reached at (303) 823-6006 or lyonsdental@msn.com
Category:
Special Section – Health and Wellness
News Image: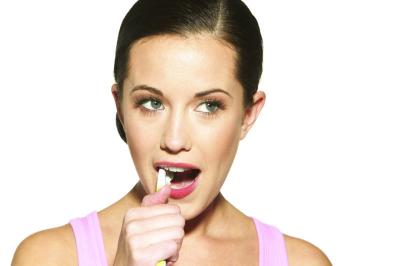 Category Lead:
Category Secondary Featured Story

Print This Post