Respiratory illnesses, bronchiolitis, norovirus… What isn't going around this year? According to the United Medical Center of Lyons, the most common illnesses going around this year are: Strep throat, bronchitis, and sinus infections. Other sources say that the norovirus has also run rampant on the Front Range.
Strep:If you have a fever, difficulty swallowing, lower stomach pain, and red swollen glands (lymph nodes) in the neck, red and enlarged tonsils, white patches on your throat, headache, and a loss of appetite and nausea, then you may have strep throat.
Caused by the bacteria, group A streptococcus, this annoying sore throat is most common in school-aged kids and teens. The infection spreads easily when people shake hands, sneeze or cough. It can also be spread through sharing of utensils, dishes or cups, handkerchiefs, towels, food and/or toothbrushes.
Treatment for strep includes an average of 10 days of antibiotic medication, which typically take effect within 24 hours. Make sure to finish the complete cycle of antibiotics as prescribed. Also, drink plenty of fluids, including water or warm soups, teas or hot chocolate. Avoid acidic juices.
Not all sore throats are strep throat. Viruses cause other sore throats, leading to symptoms such as a runny nose, cough, hoarseness, and red eyes.
Do you have symptoms such as a cough, sore throat, plugged ears, fever and a stuffy or runny nose? If so, you probably have a respiratory illness.
Bronchitis:Have you just had an upper respiratory infection like the common cold or a sinus infection? Do you have a dry or phlegm-filled cough that lasts for weeks and makes your chest or abdominal muscles sore? Are you wheezing or short of breath? If you have these symptoms (and more), you might have bronchitis.
An acute inflammation of the lung's air passages, bronchitis causes the thin mucous lining of the airways to become irritated, swollen and to leak fluids. A reflex that clears these fluids from your lungs causes the coughing associated with this illness. The illness affects both adults and children and is typically caused by viral infections such as the flu, but can also be caused by bacteria such as pneumonia, and/or if you inhale nasty fumes or dust like tobacco smoke or chemical solvents. It typically attacks people with weakened immune systems.
Because it is mostly caused by viral infections, antibiotics should be avoided (though they are often prescribed). The best treatments include taking acetaminophen, aspirin or ibuprofen for the fever and muscle aches; drinking a lot of water and other fluids will help hydrate the body and also to make the lung secretions easier to clear out; and humidifiers and over-the-counter cough suppressants will reduce irritation in the lungs.
Sinus Infection:Are your sinuses and nasal passages inflamed? Do you have a headache, pressure in the eyes and nose or on the side of your head, a cough, fever, bad breath and nasal congestion? If so, you may have either an acute (sudden onset) or chronic (long term) sinus infection.
Sinus infections often follow viral, respiratory infections, which damage, inflame and thicken the cells of the sinus lining causing an obstruction. Because of the obstruction, bacteria that normally flush out of the system remain and begin to invade the lining of the sinus, causing all the symptoms listed above.
The best ways to treat a sinus infection include drinking plenty of water and/or hot tea, inhaling stem two to four times per day or using a vaporizer (e.g. taking a hot shower), using an expectorant (a drug like Robitussin or Mucinex that expels mucus from the lungs and respiratory passages), or taking a liquid cough medication or prescription tablet to reduce congestion and suppress coughing.
Norovirus:Are you vomiting? Do you have diarrhea, stomach cramping or nausea? How about low-grade fever, chills, a headache, muscle aches and a general sense of tiredness? If you have all these symptoms, you may have the norovirus, a viral infection.
This illness feels like the stomach flu (and is sometimes called that), but typically lasts only a few days. The virus is found in an infected person's stool or vomit. The illness is very contagious. Avoid spreading the illness by not sharing food or liquids with a sick individual, by cleaning all surfaces touched by a sick person, and by not sharing food or eating utensils, clothing or towels.
There are not really any medical treatments for this illness, but people should drink plenty of fluids (sports drinks are effective because they have lots of nutrients and minerals) in order to avoid becoming seriously dehydrated due to vomiting and diarrhea.
Category:
Special Section – Health and Wellness
News Image: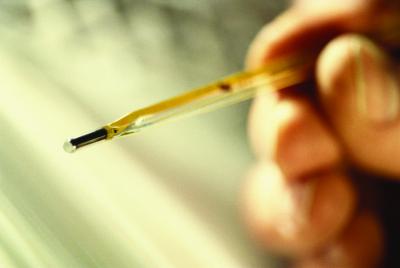 Category Lead:
Category Secondary Featured Story

Print This Post