By Shari Phiel
Berthoud Recorder
February is American Heart Month and with all of the paper, chocolate and balloon hearts filling the stores that really comes as no surprise. But American Heart Month is about a far more important heart than the one you give to your sweetie, it's about that all important muscle that keeps us breathing, walking and participating in our lives.
Think worrying about heart health is something you can put off until you get "older" or is something only men have to deal with? The truth is heart disease is the leading cause of death for both men and women in the United States; although according to the U.S. Department of Health, "nearly 60 percent more women died of cardiovascular disease (both heart disease and stroke) than from all cancers combined. And heart disease can affect individuals at any age, from pre-teen to post-retirement.
There are actually many different types of heart disease, the most common being coronary artery disease (CAD), and all types affect the heart muscle and blood vessels. With CAD, the arteries become hard and narrow making it difficult for blood to reach the heart. Not surprisingly, CAD is also the leading cause of heart attacks.
Determining what causes heart disease in any one person can be difficult as there are a number of factors to consider. Heredity plays a key role because heart disease can run in families. Lifestyle can also be a factor. Tobacco use, including chewing tobacco, cigars and pipes, increases your risk of heart disease. Other lifestyle factors include high-fat diets, emotional stress and sedentary practices.
Other health problems and diseases can be either a precursor to or accompany heart disease. This includes high blood pressure or hypertension, high cholesterol and diabetes. While the presence of any of these diseases may not mean you have heart disease, they should be treated as possible warning signs.
Luckily, there are a number of things that can be done to treat or reduce the risk of heart disease. These include traditional medical treatments, nutritional supplements, diet and, of course, exercise.
One of the easiest and most readily available treatments is an over-the-counter favorite — aspirin. The National Heart and Lung Institute states, "Aspirin helps to lower the risk of a heart attack for those who have already had one." Although the FDA has not approved the use of aspirin for preventing heart attacks in healthy persons, some doctors do recommend regular use for their patients.
Other medications can include the use of digitalis, which can slow fast heart rhythms, ACE inhibitors to help control high blood pressure and for damaged heart muscle, beta blockers, thrombolytic agents which break up blood clots, nitrates, diuretics, and cholesterol lowering medications as well.
Diet is perhaps one of the most important factors in reducing the risk of developing heart disease. The world renowned Mayo Clinic developed a five-step, medicine-free approach to preventing the disease. Included in the five steps is the DASH diet, better known as the Dietary Approach to Stop Hypertension diet.
"Following the DASH diet means eating foods that are low in fat, cholesterol and salt," states the clinic. The diet is rich in fruits, vegetables, whole grains and low-fat dairy products that can help protect your heart. Legumes, low-fat sources of protein and certain types of fish also can reduce your risk of heart disease."
More information on the five-step program can be found on their Web site at: www.mayoclinic.com/health/heart-disease-prevention/WO00041.
With Colorado's (usually) cold winter weather, it is far too easy to stay buried under the covers than face a chilly morning run. But heart experts agree that regular exercise is an absolute must in maintaining a healthy heart. The American Heart Association recommends healthy adults between the ages of 18 and 65 get a minimum of 30 to 60 minutes of moderate exercise three to four days per week.
A combination of aerobic and anaerobic is deemed most beneficial. Aerobic (oxygen-producing) activities include running, swimming, cycling, walking, skiing, or any exercise that increases your heart rate for an extended period of time and also stimulates the production of oxygen. While aerobic exercise develops cardiovascular endurance and strength, anaerobic exercise builds muscle strength and flexibility. Activities such as weight-lifting, isometrics, interval training or any rapid burst of hard exercise fall under the anaerobic category and should be included in your exercise routine.

So this month, when you buy that big, red box of chocolates for your sweetheart, don't forget to pick up something for your own heart. Maybe some fruits and veggies or whole grain pasta? Better yet, why not take your heart for a nice long walk. Both your heart and your sweetheart will thank you for it.
Need more information? There are numerous Web sites with tips on heart healthy diets, the latest advances in testing and treatment, or developing a heart-specific exercise regimen. Below are just a few to check out:
Heart Healthy Guide — www.healthy-heart-guide.com/
The Mayo Clinic — www.mayoclinic.com/health/heart-disease-prevention/WO00041
Centers for Disease Control — www.cdc.gov/heartdisease/index.htm
American Heart Association — www.americanheart.org
Symptoms and Warning SignsWhile sometimes heart disease can be a silent killer, there are warning signs to watch for. But note that different types of heart disease can have similar or even the same symptoms. Only your physician can make an accurate diagnosis.

Coronary Artery Disease:
Angina (heaviness, pressure, aching, burning, fullness, squeezing or painful feeling in your chest)
Shortness of breath
Palpitations (irregular heart beats, skipped beats or a "flip-flop" feeling in your chest)
A faster heartbeat
Weakness or dizziness
Nausea
Sweating

Heart Attack:
Discomfort, pressure, heaviness, or pain in the chest, arm or below the breastbone
Discomfort radiating to the back, jaw, throat or arm
Fullness, indigestion or choking feeling (may feel like heartburn)
Sweating, nausea, vomiting or dizziness
Extreme weakness, anxiety or shortness of breath
Rapid or irregular heartbeats
ArrhythmiasPalpitations (a feeling of skipped heart beats, fluttering or "flip-flops" or feeling that your heart is "running away")
Pounding in your chest
Dizziness or feeling light-headed
Fainting
Shortness of breath
Chest discomfort
Weakness or fatigue
Atrial Fibrillation
Heart palpitations (a sudden pounding, fluttering, or racing feeling in the heart)
Lack of energy; tired
Dizziness (feeling faint or light-headed)
Chest discomfort (pain, pressure, or discomfort in the chest)
Shortness of breath (difficulty breathing during activities of daily living)
Heart Valve Disease
Shortness of breath and/or difficulty catching your breath
Weakness or dizziness
Chest discomfort
Palpitations
Swelling of your ankles, feet or abdomen, swelling may also occur in the abdomen
Quick weight gain – a weight gain of two or three pounds in one day is possible
Category:
Special Section – Health and Wellness
News Image: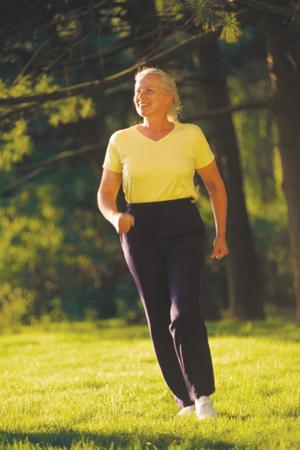 News Image: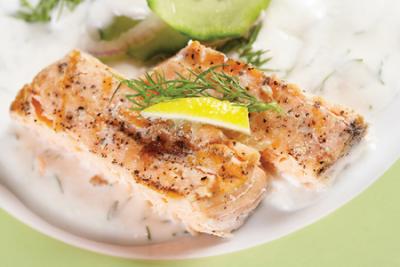 Long Description:
<p>Regular exercise is an important part of maintaining heart health.</p>
Long Description:
<p>A low-fat diet can help you keep your heart healthy.</p>
Category Lead:
Category Primary Featured Story

Print This Post