VEX Championship Comes to BerthoudThree Berthoud High robotics teams will compete Saturday, Feb.28 at the Colorado VEX Robotics Championship being held at Berthoud High School.
Teams will complete qualification rounds, inspections, and judging prior to the 4:45 p.m. opening ceremony. Elimination matches are expected to run until 7 p.m. Make an evening of it by visiting the Little Thompson Observatory, located at Berthoud High, which will be open for the event from 4 to 6:15 p.m. Pizza will be available. Winning teams will qualify for the VEX Robotics
Competition World Championship in Dallas April 30 through May 2, 2009.
Stone-Purman Makes Wyoming President's List
Danielle Stone-Purman made the University of Wyoming President's List with a GPA of 4.0 for the third semester in a row. Purman is a 2007 graduate of Berthoud High School. Her proud parents are Kari and DeWayne Purman of Berthoud.
News Image: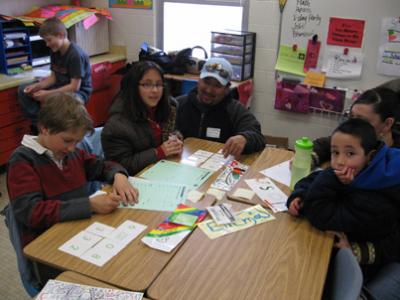 News Image: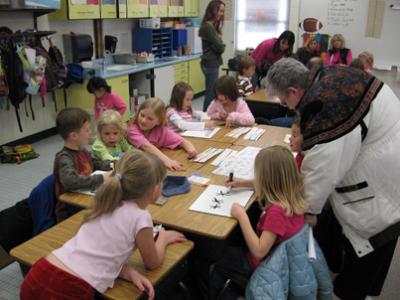 Long Description:
<p>Friday the 13th adds up to good times for Ivy Stockwell first-graders in Ms. Davies' class with Math Day fun and Visitor's Lunch. Families see what what students are learning by participating in hands-on sctivities.</p>
Category Lead:
Category Secondary Featured Story

Print This Post