Free-Throw Marathon Gives Boost to Orphans
By Taylor Lee
Berthoud Recorder
Some people might wonder how such a young person could be so inspired to change the lives of others. Shallyn Fahrenbruch, a sophomore at Berthoud High School, is one of those teenagers wanting to make an impact on someone else's life.
Shallyn decided to get involved with an organization called Hoops of Hope, started by a fifteen-year-old named Austin when he was just nine. Hoops of Hope is the world's largest free-throw marathon event where participants raise awareness, and funds, for children in Africa orphaned because of the AIDS epidemic.
After attending a "Revolve Tour" woman's conference and seeing first hand how much this was affecting the lives of many people, Shallyn decided that she wanted to get involved with the cause.
"Really, all I want to do is make a difference in their lives," she explained. "This is not at all about me. This is about the children in Africa and what we, as a community, can do to help, whether it is a lot or a little. We can change lives."
Although this is the first time that Shallyn has been involved in a project like this, it will most certainly not be the last.
"This is something that is very important and dear to Shallyn, it is a great opportunity for our community to help these kids who have been affected by this tragic disease," added BHS Athletic Director Rusty Mathena, who has been helping Shallyn promote her event.
The event will be held May 9 at the high school from 9 a.m. until noon. If you are unable to attend but would still like to contribute you have a few options. Donations can be sent through the Web site www.firstgiving.com/shallynfahrenbruch or you can send money, cash or check, through via regular mail to: Hoops of Hope, P.O. Box 22227, Mesa, AZ 85277. Please make checks payable to Hoops of Hope.
If you would like to learn more about the organization you can visit their Web site at www.HoopsofHope.org. Anyone interested in participating in, or sponsoring, the event can contact either Shallyn at (970)-402-1949 or by e-mail at smf_2011@yahoo.com. You can also contact Rusty Mathena via e-mail at mathena@thompson.k12.co.us. Any and all interested sponsors are more than welcome.
News Image: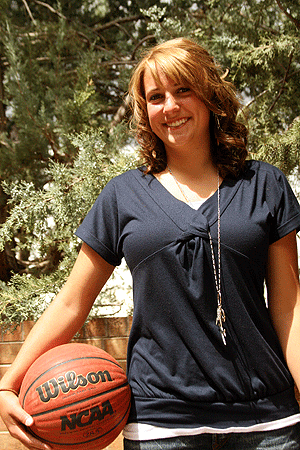 Print This Post