The Berthoud High School Junior/Senior prom at La Quinta in Loveland was a special night. With the theme "A Night at the Oscars," the young ladies were dressed in glamorous gowns with shimmering colors. Dancing was the main event, whether as couples or in groups.
State News: Affordable a Relative Term for Health Care in Colorado
A new report finds many Colorado families who are paying for health insurance have had to give up other essentials to afford the coverage. The study by the Colorado Center on Law and Policy and Colorado Voices for Coverage comes from about a thousand surveys of low- and middle-income families performed at more than 100 community budget workshops around the state.
Liz Feder, the center's health policy analyst, authored the report. She said many families have had to cut back to pay for health coverage, something that can be especially worrisome for lower-income Coloradans.
"It can mean inadequate housing, not being able to maintain a vehicle in safe condition or even having to use substandard child care."
The report also finds that many Colorado families are trading savings to afford health insurance. Feder said savings and asset building are especially important for Coloradans on the lower rungs of the income ladder.
"It's their only opportunity to achieve economic security and move out of poverty," she said.
Most families need to earn at least four to five times the national poverty level to afford health insurance, Feder noted.
"But, 25 percent of people are still going to need substantial assistance to be able to afford health care," she said.
As the health care debate moves forward, Feder said lawmakers must take note of how different and complicated each family's situation can be, and that just because a family pays for insurance doesn't mean it actually is affordable. Critics worry that implementing such a new health care system could be too expensive, but Feder said it's important to find a way to make it work, because the current system threatens the economic security of too many Coloradans.
Look for the report at www.cclponline.org [1].
— Colorado News Connection
News Image: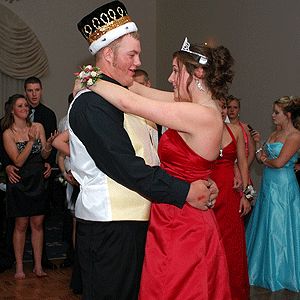 News Image: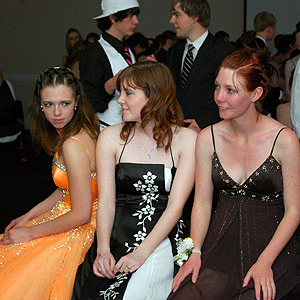 Long Description:
<p>The highlight of the evening was the crowing of the prom king and queen, Brad Dick and Rose Heaphy.</p>
Long Description:
<p>Brooke Knuth, Brittany Cruth and Dana Flink enjoy a quiet moment during the prom festivities.</p>
Home Lead:
Home Page Lead Story