New CDs From Local Rockers Ready to Roll
By Jamie Folsom
Berthoud Recorder
"Rusted Bullets"
The Piggies
It's hard not to call The Piggies a Colorado super group. Lead man Jason Larson, bassist Caleb Riley and drummer Pete Knudson are three of the most highly respected and finest musicians in the region's local scene. The group has morphed over their five years, but the song remains the same — they play all-out rock with no apologies. With their new release, "Rusted Bullets," the Piggies bring all the power of a live show to disc.
Each member of the group brings an infectious creativity, and I highly recommend both the live show and the CD. Larson's songwriting has only gotten better over the years, bringing fresh perspective to the tried and true themes of making love and making music. Both he and Knudson played for years with the world groove Colorado band the Atoll. Knudson's percussion is surprising and complex. The final piece in the Piggies puzzle is Caleb Riley, who fronts his own Funk Orchestra. Riley is a master of improv, and I've seen him sit in with guitar impresarios and bluegrass bands. All together their sound has developed into the best of new rock.
Preview their music online at www.MySpace.com/ThePiggies.
"Sweet Release"
The Other Side of Clearview
"People have a hard time putting us in a box," says OSOC lead singer Matt Luizza. Their sound mixes jazz, blues, pop, classical and many other elements that define new rock/alternative rock. Most of the band members have classical training, and it shows in the precision and subtlety of their music. "We breathe, eat and live music," Luizza notes.
"Sweet Release" is their first full-length recording, and I recommend it as a very exciting, but very different musical experience from their live show. It's almost like two different bands. Come prepared to dance on Friday, May 15 at Hodi's Half Note and pick up the CD. Another great group is on tap to open the show — Vices I Admire is back.
Find out more online: www.MySpace.com/OtherSideOfClearview.
News Image: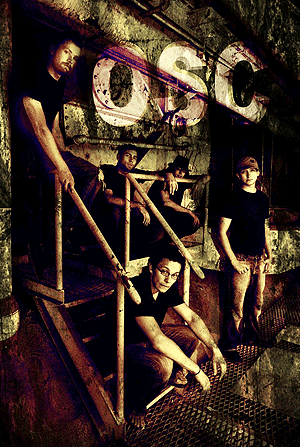 Category Lead:
Category Lead Story

Print This Post