By Rep. B.J. Nikkel
Colorado House District 49
The focus of the session was the economy, jobs and the state budget.
I am pleased with many of the proposals that we passed this year, including House Bill 1143 by Rep. Spencer Swalm which makes affordable health care accessible to more Coloradans. The bill allows HMOs to offer basic limited benefits health care plans to Coloradans. The plan was designed as an option for Coloradans who otherwise couldn't afford health insurance.
We were able to pass a very reasonable gun rights bill, HB 1180, sponsored by Rep. Steve King and Sen. Greg Brophy that would have exempted Colorado concealed handgun permit holders from duplicative background check requirements. Unfortunately, Gov. Ritter vetoed the bill, much to my disappointment and that of law-abiding gun owners across Colorado.
Other important bills that passed include SB 165 by Sen. Josh Penry and Rep. Cory Gardner to fund critical water projects in Colorado. Rep. Frank McNulty and Sen. Ted Harvey passed SB 119 to protect water from hazardous pollutants and help protect our environment. SB 231, sponsored by Sen. Penry and Rep. Laura Bradford helps protect public safety in Colorado by continuing the state's fight against methamphetamine.
We also passed several great pro-business bills to create a jobs incentive program, a job creation tax credit, an innovation investment tax credit and to start down the path of phasing out the onerous business personal property tax. All of these bills will help create jobs as well as stabilize the economy in Colorado.
I'm proud of the fact that three of my four bills were passed by the legislature this session and were also signed by the governor.
House Bill 1290 — "Colorado National Guard Financial Aid" — sponsored with Sen. Ted Harvey, increases the amount of financial aid available for Colorado National Guard members and was signed by the governor on May 25, 2009.
House Bill 1291 — "Veterans Information Resource Clearinghouse" — sponsored with Sen. Brandon Shaffer, provides a one-stop shopping information resource center (Web site/phone number) for veterans so they can easily find all the information they need on various government and private programs and services available to them. The bill was signed in a ceremony along with other veterans and military bills at the capitol on June 2, 2009.

House Bill 1306 — "Youth Corrections Reporting Requirements" — sponsored with Sen. Scott Renfroe, would have increased much needed accountability over state youth corrections facilities, which have problems with correctly reporting abuse within the facilities. This bill was fought hard by the bureaucrats in the Department of Human Services and was killed in committee.
My proudest moment was the passage of House Bill 1288 — "The Colorado Taxpayer Transparency Act." This Act puts the state's checkbook online so taxpayers can view expenditures and revenues. Transparency in state government will help the state save money by allowing taxpayers to track government waste, as well as potential fraud and abuse. Taxpayers have a right to know how and where the state spends our taxpayer dollars. The governor fought against implementation of this bill, but ultimately the measure passed the House and Senate unanimously with wide bipartisan support. The bill was finally signed by the governor on June 4, 2009 where I was in attendance with my Senate sponsor Mike Kopp.
I am also pleased to have been recently awarded a 100 percent approval rating by the Northern Colorado Legislative Alliance. NCLA is a pro-business organization that works jointly with the Northern Colorado Chambers of Commerce and the Northern Colorado Economic Development Corporation (NCEDC) to identify issues and bills that will either help or hurt Northern Colorado small businesses and our economy. I can assure you that I will continue to fight for small businesses, which are the backbone of our economy.
Unfortunately, there were also many disappointments this year. While people in Colorado suffer economically during the worst downturn this country has seen in decades, Gov. Ritter and the Democrats in the majority in the House and Senate pushed through legislation that added nearly $1 billion in new taxes and fees to the residents of this state.
One example is the increased car registration "fees" people must pay on each vehicle they own, including boats and trailers. Another onerous bill will implement vehicle emission inspections and more fees to pay next year in Larimer and Weld Counties. I pledge to you that I will continue to fight against these burdensome fee increases and for lower taxes for Coloradans.
Yet another ill-conceived measure that passed, SB 228 (Sponsors: Sen. Morse/Rep. Marostica) will repeal a long-standing state spending limit and all existing long-term transportation funding in the state budget. This paves the way for massive growth of government while taking away much-needed transportation dollars. Because many believe the bill to be unconstitutional, it is likely to be tied up in a court battle, which will cost taxpayers even more.
Regretfully, Colorado's senior citizens saw the repeal of the Senior Homestead Exemption Act. The Republican minority fought against this repeal but lost on a party line vote. This repeal hurts our senior citizens who would otherwise use the money to buy groceries and medicine during these hard economic times.
Republicans also fought efforts to give in-state college tuition to the children of illegal undocumented immigrants. We also fought Democrat plans to implement the "study of" and ultimate passage of a universal health care (single payer) system in Colorado. Our own proposals would have worked within our world-class health care system to make it more affordable and accessible, without handing it over to an inefficient and uncaring government agency.
In addition, we fought a bill that would have forced several home rule cities across the state, including Fort Collins, to accept collective bargaining, even if local voters had already said no.
The biggest challenge of the year was balancing the state budget. State government has grown by 4,400 employees since Governor Ritter took office – 1400 of those employees were hired this year by the state while Gov. Ritter had implemented a "hiring freeze!" The Democrat majority leadership also tried to balance this year's budget on the backs of Colorado's colleges and universities and by raiding $500 million from policyholders of Pinnacol Assurance. Luckily, Republicans successfully fought these efforts and refused to pass the budget bill until we could gain agreement to cut the state budget by reducing the size of government.
Collapse of New Frontier Bank
The devastating blow from the collapse of New Frontier Bank, Northern Colorado's dominant agricultural lender, has personally affected hundreds of families in Northern and Northeastern Colorado who risk losing their farms, homes and businesses.
U.S. Senators Michael Bennet and Mark Udall, along with Representative Betsy Markey, have been largely absent, ignoring this crisis for far too long. Unfortunately for Coloradans, Governor Bill Ritter has also been missing in action.
We have only seen the beginning of the devastation to come to Northern Colorado as a
result of New Frontier Bank's collapse. The personal and economic impact on private citizens is bad enough, but the worst is yet to come. This is extremely alarming to those of us who live and work in Northern Colorado — it should be to our Congressmen in overseeing the FDIC and to Governor Ritter as well.
In the District
Although the legislative session is over, there is still work to be done. I'll be touring businesses in our community, meeting with local city/county officials as well as meeting with constituents this summer. I will also be working on legislative issues that affect District 49 and the state of Colorado in preparation for next year.
My currently scheduled town hall meetings are listed below, I hope to see you there!
June 11 — Windsor Town Hall from 7-8 p.m. at Loodles Coffee Shop, 1180 Main Street in Windsor. I will also at the Windsor Rotary and the All Town BBQ that day.
June 15 — Loveland Town Hall from 9:30-10:30 a.m. at the Chilson Senior Center, 700 East 4th Street in Loveland.
June 18 — Fort Collins Town Hall from 6 to 7 p.m. at Everyday Joe's Coffee Shop, 144 S. Mason in Fort Collins.
Watch my Web site, www.BJNikkel.com, and the local newspapers for other town hall announcements and public events throughout the summer.
Please feel free to be in touch if I can be of service! You can reach me at the capitol at (303) 866-2907, at home at (970) 663-3506, or by e-mail at BJ@BJNikkel.com.
---
Editor's Note: Rep. Nikkel will be meeting with the public June 15 at Loveland Town Hall from 9:30 to 10:30 a.m. at the Chilson Senior Center, 700 E. Fourth St. in Loveland.
Category:
Voices & Thoughts
News Image: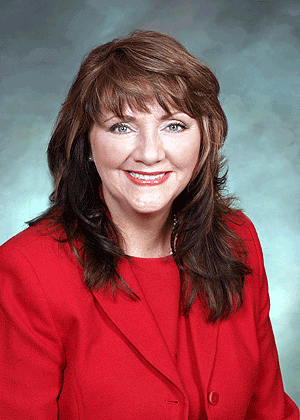 Long Description:
<p>Rep. B.J. Nikkel</p>
Category Lead:
Category Lead Story
Home Lead:
Home Page Primary Featured Story

Print This Post