By Dani White
Berthoud Recorder
If you like to grove, dance, eat, drink and generally be merry, you might consider venturing to downtown Longmont this summer. Longmont Downtown Development Authority and Longmont Recreation Services have joined forces to present the Downtown Longmont Summer Concert Series.
Downtown Longmont has become increasingly hip and happening in the realm of arts, music, food and fun. The Downtown Longmont Summer concert series is no exception. The cost-free concert series is set to amp up the entertainment with some stellar Colorado bands.
This new summer event will feature an array of professional talents, with each band focusing on a different style of music. The Delta Sonics, a Denver area blues band, will kick off the series Thursday June 25. Other bands to follow include 8Trac (Motown/funk and disco); The Atoll (world grove); The Beloved Invaders (modern surf); Chris Daniels & The Kings (rocking horns). The event will wrap up with a fusion of blues, jazz, pop and gospel from The Hazel Miller Band on Thursday, Aug. 13.
Downtown Longmont will shut down Fourth Street between Main and Kimbark each scheduled Thursday of the series between 5:30 and 8:30 p.m. There will also be food and beverages available to purchase between 5:30 and 7:45 from various and notoriously tasty local purveyors. The event has been initiated to bring people out and about in the epicenter of entertainment that is Downtown Longmont. So feel free to get out there and rock while you walk.
For more information, call (303) 651-8404 or go to www.downtownlongmont.com.
---
Downtown Longmont Summer Concert Series
Where: Fourth Avenue and Kimbark Street
When: 5:30-8:30 p.m. June 25; July 9,16, 23 30; and Aug. 13
Admission: Free
www.downtownlongmont.com
News Image: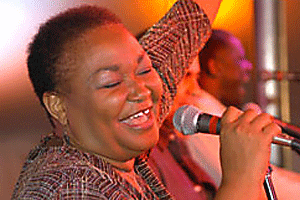 Long Description:
<p><span style="font-size: small;"><span style="font-family: arial,helvetica,sans-serif;">The Hazel Miller Band brings down the house and closes out the Downtown Longmont Summer Concert Series.<br /> <br /><br /> </span></span></p>
Category Lead:
Category Lead Story
Home Lead:
Home Page Primary Featured Story

Print This Post