Moves Over From Greeley Central
By Michael Hicks
Berthoud Recorder
Greeley Central Interim Athletic Director Mark Avery was named Wednesday morning to replace newly retired Rusty Mathena as Berthoud High School's athletic director.
Colby Schultz, the Spartans' track and field coach who was the other finalist, confirmed Avery's nod in a phone interview Wednesday afternoon. Earlier, Thompson School District Superintendent Dr. Ron Cabrera noted the district had made a preliminary decision but would not confirm who was chosen.
"Mark will do a great job," said Schultz, who will stay on as Berthoud's track and field and coach, as well as assistant coach for the varsity football team.
Schultz and Avery were named as the finalists for the position Friday after five candidates met with incoming Berthoud Principal Chris Garcia and a selection committee at the school. Of the five candidates, Avery and one other were from outside the Thompson School District — two were from within the district, and Schultz was the only in-house candidate.
Garcia confirmed that two finalists were selected from the interviews, but didn't provide names at the time. Schultz and Avery met with Thompson R2-J School Superintendent Dr. Ron Cabrera on Tuesday and a final decision was made Wednesday morning.
"I'm very excited about the possibility. It's a great community with a great school. I relish the opportunity to work there," Avery said in an earlier interview.
Avery, 36, was a head baseball and assistant football coach at Weld Central High before moving on to Greeley Central, where he has been an assistant baseball and assistant football coach.
A native Coloradoan, Avery is a Pueblo East grad who attended the University of Northern Colorado. He holds a Bachelor of Arts degree in social sciences and a Master's in physical education and athletic administration.
The job will be a duel athletic director/assistant principal position that will include evaluating teacher performances as well.
Avery will also have to fill the boys soccer head coaching position immediately. Jeff Benjamin, Berthoud's boys soccer coach for five years, vacated the position two weeks ago to take the head coaching job at Mountain View High School in Loveland. Benjamin will remain on as head coach of the girls soccer program.
News Image: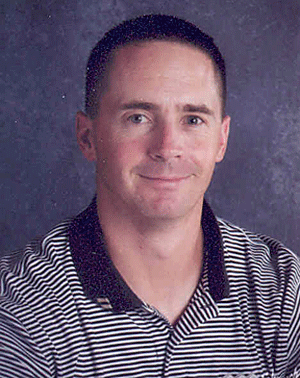 Long Description:
<p><span style="font-size: small;"><span style="font-family: arial,helvetica,sans-serif;">Avery, 36, was a head baseball and assistant football coach at Weld Central High before moving on to Greeley Central.</span></span></p>
Category Lead:
Category Lead Story
Home Lead:
Home Page Primary Featured Story

Print This Post