The Budweiser Event Center in Loveland will host a special all-ages event of East vs. West in the inaugural Border Wars women's roller derby bout. The Fort Collins Kung Fu Donnas will host Greeley's Slaughterhouse Derby Girls in this battle for northern Colorado domination on the flat track.
Border Wars Roller Derby Bout
When: Sunday, July 19 at 3 p.m., doors open at 2 p.m.
Where: Budweiser Event Center at The Ranch in Loveland
Info and tickets: www.FOCOGirlsGoneDerby.com or www.SlaughterhouseDerbyGirls.com
---
Five-Course Dining by Candlelight
The Candlelight Dinner Playhouse is excited to announce our second "Wine/Dine: A Night in the Vineyard by Candlelight," a five-course dinner paired with a range of wines from around the globe. To compliment our featured wines, Executive Chef Joshua Thompson has designed an equally diverse five-course menu.
The event will take place on July 29 with general admission seating from 6 p.m. and dinner starting at 6:30 p.m. Included in the evening will be a jazz trio to set the mood of the night. The dinner will include five entrée courses, dessert, five glasses of wine, and an after dinner specialty drink.
Individual tickets are $65 for the event and can be reserved by calling the Candlelight Dinner Playhouse box office at (970) 744-3747. Seating is limited. No coupons or vouchers will be redeemable for this event.
News Image: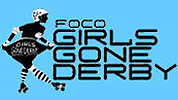 Category Lead:
Category Primary Featured Story

Print This Post