By Taylor Lee
Berthoud Recorder
With many summer job opportunities around why not spend your summer making some extra cash doing something that you love? That is exactly what 25-year-old Ivy Stockwell fifth grade teacher Jason Hooker is doing.

Hooker became interested in working at the Speedy Sparkle Car Wash in Loveland because one of his hobbies is showing his 2001 Lexus IS 300 at car shows. Detailing his car is just one of the things he has to do before a car show, so he figured working at the Speedy Sparkle would fit him well — it would be something that was easy and fun for him.
"I know a lot about cars," Hooker explained, "So it's nice to be able to help people learn more about their cars, how to make them last longer and look nice."
At the grand opening for the car wash, to make things fun, they offered coloring contests, a rubber ducky pond where people could pick one and win something, and they raffled off Colorado Rockies tickets.
"It's also nice to be able to work with all of the people here. As a teacher I'm used to working with 10- and 11-year-olds all day, and my colleagues. But here, I get the chance to work with teenagers, and also practice my Spanish because there are some Hispanic people who work here. It's nice to be able to learn about their culture and have a good time while we work," Hooker said.
"The best thing about working here is interacting with all of the people and getting the chance to talk to them," he added.
Attention to Detail
Eighteen-year-old Zac Loveland works there as well — he found the job with the help of a friend. According to Loveland, the Speedy Sparkle employees make sure that everything is done well and that they work fast and efficiently. Loveland's job is to help detail, which consists of vacuuming, dusting and getting the inside of the car clean.
"The best thing about working here is that we are all friends, we like to joke around and have a good time talking to each other while we are getting the job done." Loveland said.
One thing that Loveland will take away from this job for sure, is that it will help him find another job in the future. And that's a great summer benefit.
News Image: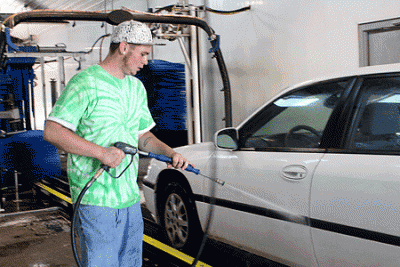 News Image: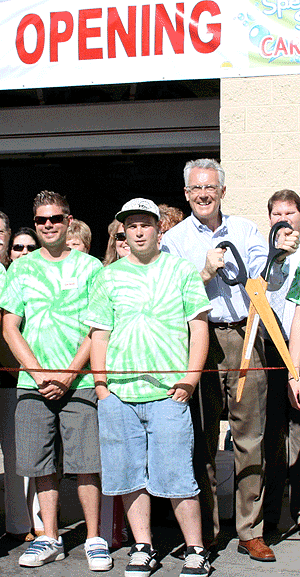 Print This Post