Congresswoman Betsy Markey has taken a new tack with public outreach during the congressional break, and health care reform is on the agenda.
In a Thursday press release, Markey explained the nine scheduled "Congress on Your Corner" listening sessions will focus on federal health care reform proposals currently being considered by Congress. And in an attempt to avoid the type of disruptions her colleagues have faced, 4th District residents will be meeting with her in groups of 15 to 20 at a time for 20 to 25 minutes, "so that everybody who would like to ask a question has an opportunity to do so," Markey stated.
"This month we'll be talking about one of the biggest and most critical issues facing our country – reforming America's health care system," Markey said. "I'll be meeting with people across Northern and Eastern Colorado to hear their thoughts, questions and concerns, and to have a frank and constructive conversation about the future of health care in Colorado."
In addition to the listening sessions, Markey also announced roundtable discussions with local small business owners, office hours and a telephone town hall meeting with a predicted 40,000 residents. The conference call is scheduled for Monday, Aug. 24, starting at 7:30 p.m.
Markey's begins her public meetings on federal health care reform on Tuesday, Aug. 18 in Fort Collins at the Lory Student Center on the Colorado State campus. Other scheduled events occur in Fort Lupton, Longmont, Greeley, Fort Morgan, Windsor, Estes Park and Johnstown.
Tuesday, Aug. 18, 9 a.m. to noon, Lory Student Center, CSU campus in Fort Collins
Wednesday, Aug. 19, 11 a.m. to 1 p.m. in Greeley
Thursday, Aug. 20, 3 to 5 p.m., Longmont
Friday, Aug. 21, 1 to 3 p.m., Seniors Day Event in Greeley
Saturday, Aug. 22, 10 a.m. to noon, Fort Lupton
Monday, Aug. 24, 7:30 to 8:30 p.m., Tele-Town Hall, details TBA
Wednesday, Aug. 26, 10:30 a.m. to noon, Fort Collins
Friday, Aug. 28, 9 to 10:30 a.m., Fort Morgan
Tuesday, Sept. 1, 8:30 to 10 a.m., Johnstown
Wednesday, Sept. 2, 1 to 3 p.m., Windsor
Thursday, Sept. 3, 3:30 to 5 p.m., Estes Park
Note on Congress on Your Corner listening session format: 4th District residents are asked to arrive no more than 30 minutes in advance of the meeting.
Category:
News – Community
News Image: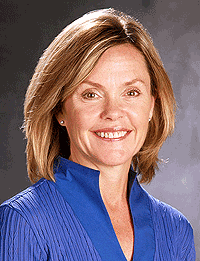 Long Description:
<p>Betsy Markey</p>
Category Lead:
Category Secondary Featured Story
Home Lead:
Home Page Secondary Featured Story

Print This Post