By Michael Hicks
Berthoud Recorder
LOVELAND — Mike King is one of those coaches who will praise his players if they do well. But, like many, he worries about giving them too much credit too early in the season. But even he doesn't have a problem patting a player on the back when he deserves one. For that matter, he'll even applaud an entire team if he has to.
Last Thursday he had plenty of reasons to give the Berthoud boys golf team all the kudos they deserved in a season-opening third-place finish at Berthoud's Northern Conference league meet at Mariana Butte Golf Course.
Behind the play of German exchange student Nils Hansen and Spartans veteran Nick Monchak, both of whom carded 7-over 79s, Berthoud finished with 328 points, just behind Silver Creek and Sterling. While Silver Creek, led by four players who scored 76 or better, ran away from the field with a 296 total, the race for second was tight through the very end. Berthoud's Jesse Sommers (83) and Luke Whitfield (87) kept the Spartans in the hunt for second before Sterling clipped them by one point. Berthoud's fifth golfer, Seth Vanderlinden, carded a 99. Nevertheless, it was a successful start to the season.
"It was a great start for us," said King, who noted that this year the Northern Conference is split into two divisions — East and West. "Silver Creek is the strength of the division and the strength of the league. It should be a real fun year with Sterling, Windsor, Berthoud, Fort Morgan and Northridge. Granted any day of the week one team might be up and one team might be down, but as a whole it should be a fun year."
Jack Adolfson and J.T Haydock of Silver Creek tied for top medalist honors with a 1-over 73, but Hansen and Monchak weren't too far off the pace. Monchak's opening 79 was two strokes better than his best score of 81 that he had all of last season.
Meanwhile, Hansen was on pace for an even lower score before the elements caught up with him.
"It's all a huge learning experience for Nils," King said. "He was a little disappointed that his score floated up to a 79. The yardage thing finally got a hold of him a little bit. A couple of the irons and he was perplexed with how the ball flew. Another thing that struck him was the altitude. It finally got a hold of him."
But it didn't stop him or the Spartans from getting off on the right foot.
---
NORTHERN CONFERENCE INVITE
Thursday, Mariana Butte Golf Course, Par 72
Team: Silver Creek 296, Sterling 327, Berthoud 328, Northridge 329, Fort Morgan 330, Windsor 336, Roosevelt 377, Frederick 389
Top 5 individuals: Jack Adolfson (SC) 73; JT Haydock (SC) 73; Cameron Harding (N) 74; Dylan Wonnacott (SC) 74; Ryan Burke (SC) 76; Kyle Gartner (S) 76
Berthoud individuals: Nils Hansen 79; Nick Monchak 79; Jesse Sommers 83; Luke Whitfield 87; Seth Vanderlinden 99
News Image: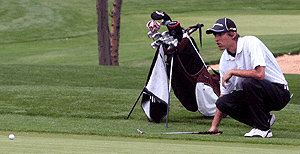 News Image: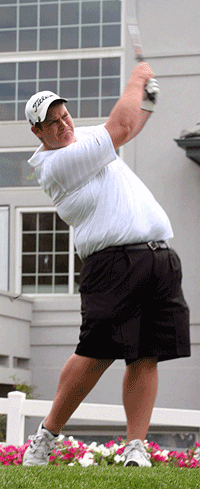 Long Description:
<p><span style="font-size: small;"><span style="font-family: arial,helvetica,sans-serif;">Jesse Sommers shot an 83 Thursday at Mariana Butte.<br /></span></span></p>
Long Description:
<p>Nick Monchak was tied for tops on the team with a 79.</p>
Category Lead:
Category Primary Featured Story
Home Lead:
Home Page Secondary Featured Story

Print This Post