By Kyle Lee
Berthoud Recorder
In the days leading up to seeing "Extract", a lot of people asked me what it was about. I would stumble and stutter and eventually admit I had no clue. The trailers didn't really give you much of an idea of the plot, but it's the newest movie from Mike Judge (of "Office Space" fame), so I wanted to give it a shot. Where "Office Space" gave you a look into the life of the cubicle drone, "Extract" focuses on a self-made small business owner.
Joel Reynold (Jason Bateman) is the owner and founder of Reynold's Extract, a food flavoring company he built from the ground up. This is a peek inside his life, which he thinks is quite dull, but when we get acquainted with his character, he's incredibly relatable. His neighbor teeters on the stalker line; his employees are racist and lazy; his wife is bored; and his best friend is a drug fiend. Joel takes all these obstacles a little too easily, and when a lawsuit coincides with a new temp, you can see all the cracks form across his previously cool exterior.
The acting in "Extract" is uniformly great, never playing at a joke too long to make it lose its steam, while holding fantastic comedic timing throughout. Ben Affleck plays a character that for once he actually looks like he has fun playing. J.K. Simmons is Joel's partner at work and turns in another hilarious performance, proving once again he, along with Bateman, are the go-to guys when you want to make a great, weird comedy.
"Extract" reaches into a pretty realistic situation, throws in goofy slapstick and expressive characters, and pulls out a quality comedy that doesn't rely on cursing to set up a joke. If you like "Office Space" and "King of the Hill," this is worth your money.
Kyle Lee is an unabashed nerd who has loved movies for a very long time.
---
"Extract"
Director: Mike Judge
Cast: Jason Bateman, Kristin Wiig, Ben Affleck and Mila Kunis
Runtime: 1 hour, 31 minutes
MPAA rating: R
Reviewer rating: 4 out of 5 stars
In theaters everywhere
Category:
Variety – Price of Admission
News Image: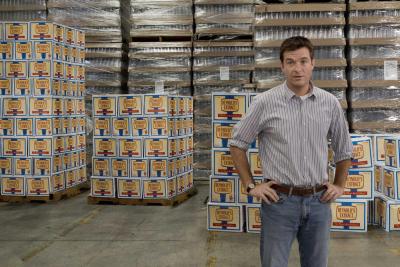 Category Lead:
Category Lead Story

Print This Post