Berthoud Recorder
LOVELAND — Emma Otto finished eighth and Berthoud's girls took sixth at the Horizon-Prairie View Runners Roost Invitational on Tuesday at Addenbrooke Park.
The Spartan sophomore ran the 3.1-mile course in 21 minutes, 45 seconds — less than a minute behind Evergreen's Sam Skold, who ran a race-winning time of 20:55. Berthoud finished with four runners in the top 50 and a fifth — Dillon Fagler — who took 52nd out of a field of 423.
Hannah Kirk finished 26th in 22:30, followed by Stefani Messick (31st) in 22:40 and Amy Loberg (46th) in 23:15.
Evergreen won the team title with 57 points. Standley Lake was second with 60 points and Golden took third with 82. Berthoud finished with 111 points.
"There's a great balance of competition in terms of size and the course being a true cross country course," Berthoud head coach Curt Ranweiler said. "You're going to get wet and muddy and get run into by people. It's fun coming down here."
Junior Spencer Golsan led the Berthoud boys with a time of 19:05, good enough for 29th in a field of 534. Nick Divine placed 30th, one second behind Golsan. Berthoud took 20th out of 42 teams with 407 points. Evergreen also won the boys title with 56 points, two points ahead of Ridgeview Academy.
"Spencer and Nick did really well. All the boys put a pretty good effort in," Ranweiler said. "The girls really finished well together. Emma had an awesome finish. She clipped some people in the end. I'm real impressed with the hard work. We've got a couple of weeks left before regionals. We need to tweak some things here and there."
The meet's top male runner was Brush's Amos Bowen, who finished in 16:30 — 46 seconds ahead of Colin Brewster of Ralston Valley.
Tavizon, Owens Lead Soccer Past Valley
GILCREST — Luis Tavizon and Parker Owens scored twice, and Berthoud improved to 2-1 in 3A Region 6 play with a 5-1 win at Valley on Saturday.
Michael Berra added a first-half goal as the Spartans took a 2-0 lead at the intermission.
Keith Huntington scored Valley's lone goal early in the second half, but, by then, his team trailed 3-0.
Alex Hughes made five saves in goal for the victory.
Volleyball Losing Streak Reaches Three
FORT COLLINS — Kelly Johnson had 13 kills and host Fossil Ridge topped Berthoud, 25-20, 25-16, 20-25, 25-14 in 4A Northern Conference competition Tuesday.
The loss comes on the heels of Thursday's three-set defeat at home to Skyline. The Lady Spartans dropped that match 25-18, 25-13, 25-16.
The Lady Spartans are 4-7 overall and 2-5 in conference play.
News Image: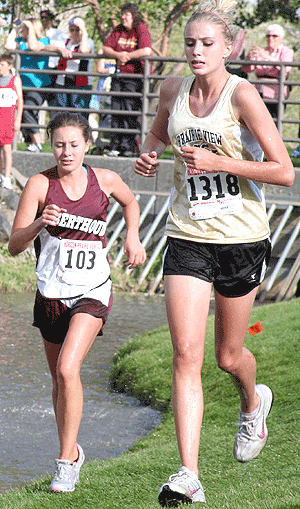 News Image: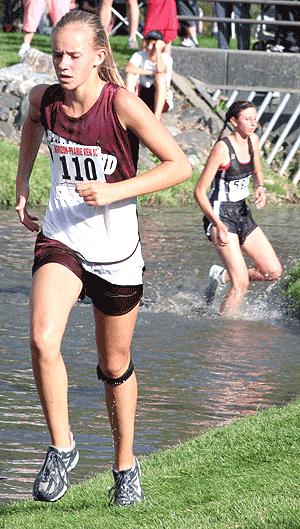 Long Description:
<p>Berthoud's Dillon Fagler took 52nd in the field of 423.</p>
Long Description:
<p>Stefani Messick clocked in at 22:40 to finish 31st for the Spartans.</p>
Category Lead:
Category Primary Featured Story