By Michael Hicks
Berthoud Recorder
John Barron is about to find out what Jeff Benjamin has been doing the past five years.
Berthoud's boys soccer coach was named the head coach of the girls team for the upcoming 2010 season, Athletic Director Mark Avery confirmed Tuesday morning. Barron replaces Benjamin, who was relieved as the girls coach in August. His contract was not renewed after a meeting with Avery. In June, Benjamin vacated the boys soccer coaching position to take a similar position at Mountain View High School.
Barron was one of three candidates to apply for the position and, according to Avery, the best person for the job. "He was the person best suited for the job. He was the best fit for the program," Avery said. "He's ready and willing to make a long-term commitment."
Barron, 43, has led the Spartans' boys team to a 4-4 record, 3-1 in the 3A Region 6 Conference this season. Berthoud has been in all but one game — a 9-1 whitewashing at the hands of Silver Creek last month.
"We're real pleased with the job he's been doing with the boys," Avery said. "We're looking forward to seeing what he does in the spring."
Under Benjamin, the Lady Spartans were 5-9-1 last season in the 4A Northern Conference and missed the playoffs for a second straight season. Berthoud's girls team hasn't been in the playoffs since 2006.
Barron was coaching the boys soccer team Tuesday night against Sterling and was unavailable for comment.
News Image: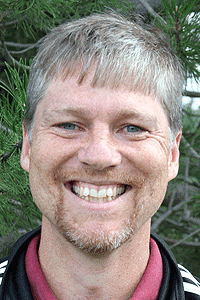 Long Description:
<p><span style="font-size: small;"><span style="font-family: arial,helvetica,sans-serif;">John Barron</span></span></p>
Category Lead:
Category Secondary Featured Story