By Dani White
Berthoud Recorder
A vivacious sea of fans fills the whimsically old-fashioned Boulder Theater for a shoulder-to shoulder Paper Bird headliner concert. The presence of the band reels in the audience the moment they take the stage, and the applause begins before a single note is played. The massive crowd vibes to the upbeat, folky Americana composition resonating pleasantly from the amps. The sparkling voices of the three female vocalists are offset and enriched by the jazzy style of strings and a trombone.
The band's one of a kind style is charming and coalescing. The members include Sarah Anderson (vocals and trumpet), sisters Esme and Genny Patterson (vocals), Tyler Archuletta (trombone and vocals), Paul Dehaven (guitar), Caleb Summeril (banjo and vocals) and Macon Terry (upright bass). The quirky ensemble of seven brilliant musicians owns the stage as one harmonious flock. The band is not shy with their audience — they are comfortable explaining new songs, telling stories and bringing other bands on stage to perform with them. Many of their songs are reminiscent of the old-time radio, with surges of folk, jazz and bluegrass. Paper Bird keeps a timeless inclination while maintaining modern appeal on the brink of indie rock.
The Boulder-based band's first album, which they self-released in 2007, is fittingly titled "Anything Nameless and Joymaking." The band is set to release a live EP album on Oct. 6, which was recorded at Twist N Shout in Denver. Paper Bird has a familiar, earthy and transporting quality.
The group of friends wrote a few songs during a brief excursion, performed them in the streets and walked away with a couple hundred bucks and an offer to play at a local venue that same night. The positive response prompted the fledgling ensemble to pursue their music professionally. Paper Bird has long since gained rapid and resounding commendation within the local scene, as well as national tour stops. They graced some large-scale festivals this summer including Denver's Mile High Music Festival, Oregon County Fair, 10,000 Lakes, and the High Sierra Music Festival.
Like the true grass roots artists that they are, Paper Bird has gone about building their career independently. Even hand stitching merchandise shirts and drawing their own album covers. The group has such a strong bond that they seem fated to overcome obstacles together. The result of flying solo has been both difficult and rewarding. The soaring band has begun to coast and is currently awaiting the direction the wind will blow them next.
---
Upcoming Gigs
Oct. 28, 10 p.m. at the Belly Up, Aspen; Oct. 30 and 31 at Everyday Joe's, Fort Collins; Dec. 3 at the Ogden Theater, Denver.
News Image: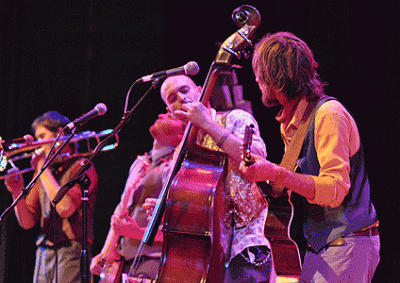 News Image: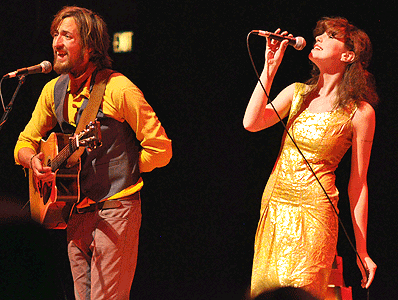 News Image:
Home Lead:
Home Page Primary Featured Story