By Dani White
Berthoud Recorder
It is always fun to watch a scary movie on Halloween. It isn't fun to be frightened beyond one's threshold of tolerable fear, however. Not all of us were programmed to revere the bloodcurdling, nailbiting, ultra-grisly horror movie, yet we can certainly enjoy the less terrifying avenues of the genre.
Sometimes horror is better left up to the imagination. It is always nice to seek refuge in the early gothic classic, creepy animation, a supernatural thriller or a horror comedy. Here are my top scary-in-their-own-right, Halloweenesque films for fellow Halloweenies, with fright ratings.
Dracula (1931)
An old-school gothic film done with majesty and style. An immortal Transylvanian vampire seeks blood in this genre-creating horror classic. Bela Lugosi's portrayal of the count set the definition of Dracula as a captivating and sophisticated predator. Director: Tod Browning; Starring: Bela Lugosi and Helen Chandler; Unrated. Fright factor: Mild/Moderate.
Frankenstein (1931)
A mad scientist creates a timelessly tragic creature who is both murderous and innocent. The original monster movie is ever suspenseful with exceptional performances. The sequel, "Bride of Frankenstein" (1935), was even more impressive and has become one of the most respected films in the gothic cinema genre. Director: James Whale; Starring: Boris Karloff and Colin Clive; Unrated. Fright factor: Mild/Moderate.
The Legend of Sleepy Hollow (1958)
The film, as well as the story by Washington Irving that it was adapted from, should be a Halloween staple for young people. Although this Disney classic is definitely on the dark side in traditional fairy tale style, kids will appreciate it. Directors: Clyde Geronimi and Jack Kinney; Starring: Bing Crosby; Unrated. Fright factor: Mild.
Rocky Horror Picture Show (1975)
This undying super-cult musical horror/comedy has the longest-running theatrical release track record in film history. The biggest draw to this phenomenon of a low-budget feature has been the audience participation. The film is a parody of science fiction and horror, filled with strange characters in a gothic setting. I recommend the late-night screening odyssey. Director: Jim Sharman; Starring: Tim Curry, Susan Sarandon, Barry Bostwick, Richard O'Brien andJonathan Adams, MPAA rating: R. Fright factor: Mild/Moderate.
E.T. the Extra-Terrestrial (1982)
The matchless sci-fi/fantasy about a lonely boy who befriends a stranded extraterrestrial — "E.T." The boy and his family must hide E.T. from the government, and what better way than a Halloween costume. This film has been dubbed one of the "24 greatest films of all time" by the American Institute of Film. Directed by Steven Spielberg; Starring Henry Thomas, Robert MacNaughton, Drew Barrymore and Dee Wallace; MPAA-Rating: PG. Fright factor: Mild.
The Dark Crystal (1982)
A magical world is brought to life in this dark sci-fi fantasy with directors and puppeteers Jim Henson and Frank Oz (creators of "The Muppet Show"). The animatronics were considered groundbreaking at the time. Starring: Stephen Garlick, Lisa Maxwell, Billie Whitelaw, Barry Dennen, Micheal Kilgariff and Louise Gold; MPAA rating: PG. Fright factor: Mild.
Ghostbusters (1984)
A hauntingly funny, supernatural comedy about high-tech parapsychologists hunting ghosts that terrorize New York City. The special effects are excellent. The film will appeal to adults and young horror lovers. Director: Ivan Reitman; Starring: Bill Murray and Dan Aykroyd; MPAA rating: PG. Fright factor: Mild.

The Labyrinth (1986)
The enchanting story about a young girl's quest through a labyrinth to recover her baby brother, who was stolen by the Goblin King. Bowie's crazy '80s attire is reason enough to see the film, aside from Jim Henson's puppetry. An amazing fantasy — a must for Halloween or anytime. Henson's last directorial feature before his death in 1990, it was produced by George Lucas; Cast: Jennifer Connelly, David Bowie and Toby Froud; MPAA rating: PG. Fright factor: Mild.
The Lost Boys (1987)
The grunge gothic classic about trendy young vampires who inhabit a town but eventually run into conflict with newcomers. The then-modern soundtrack is a bonus to this stylish vamp flick. Director: Joel Schumacher, Starring: Jason Patrick and Corey Haim; MPAA rating: PG. Fright factor: Moderate.
Beetlejuice (1988)
An outlandish ghost story involving a girl named Lydia who befriends the exuberant and zany poltergeist, Beetlejuice, portrayed brilliantly by Micheal Keaton. The film was not surprisingly brought to life by bizarre director Tim Burton; Starring: Michael Keaton, Alec Baldwin, Wynona Rider and Geena Davis; MPAA rating: PG. Fright factor: Mild.
Edward Scissorhands (1990)
This emo/goth subgenre film is a beautifully depicted modern day fairy tale. Johnny Depp stands out as a misfit boy with multiple scissor blades for hands. It is oddly intriguing yet beguiling. Director: Tim Burton; Cast: Johnny Depp, Winona Ryder and Dianne Wiest; MPAA rating: PG-13. Fright factor: Mild.
The Witches (1990)
In this adapted British tale, an orphaned boy is turned into a mouse by freakishly evil witches and is left to alone to save the fate of all children. This black comedy is an intriguing dark horse of children's film. Director: Nicolas Roeg, Writers: Roald Dahl (book) and Allan Scott (screenplay); Cast: Anjelica Huston, Mai Zetterling, Jasen Fisher; MPAA rating: PG-13. Fright factor: Mild/Moderate.
The Addams Family (1991)
They're creepy, and they're kooky. This is a perfect Halloweenie film for families — after all, Halloween never ends in the Addams household. Director: Barry Sonnenfeld; Starring: Anjelica Huston, Raul Julia and Christina Ricci; MPAA rating: PG-13 Fright factor: Mild.
Batman Returns (1992)
The fantasy adventure, comic book thriller is contemporary gothic cinema. The Batman franchise opened the doors for new and unique versions of old Marvel and DC comics. Batman is a classic gothic symbol. Cat Woman and the Penguin make great additions to the sequel, earning nominations for best make-up and visual effects at the Academy Awards. Director: Tim Burton; Cast: Michael Keaton, Christopher Walken, Danny DeVito and Michelle Pfeiffer; MPAA rating: PG-13. Fright factor: Mild/Moderate
The Nightmare Before Christmas (1993)
Tim Burton's innovative stop-motion animated musical about The Pumpkin King of Halloweentown, who becomes fascinated with Christmas. The film received high marks critically and won an Oscar nomination for best effects in 1994. The remarkable visuals have paved the way for high-caliber darker animation films. Director: Henry Selick; Starring: Danny Elfman, Chris Sarandon and Catherine O'Hara; MPAA rating: PG.
Fright factor: Mild.
Hocus Pocus (1993)
This full-on Halloween-themed comedy is entertaining for the whole family. Three spell-casting sisters try to harness the essence of children in order to keep themselves young, and to seek revenge in Salem, Mass., the town were they were hanged 300 years prior. Director: Kenny Ortega; Starring: Bette Midler, Kathy Najimy and Sarah Jessica Parker; MPAA rating: PG. Fright factor: Mild
The Craft (1996)
Another goth/cult classic and one of my favorite movies of the '90s.
The new girl at a preppy high school finds brief sanctuary from her struggles with three rebellious classmates. The girls harness and build skills in witchcraft to their advantage, but learn an important lesson of excess. Director: Andrew Fleming; Starring: Fairuza Balk, Neve Campbell, Robin Tunney and Rachel True; MPAA rating: R. Fright factor: Mild/ Moderate.
The Sixth Sense (1999)
Equally chilling and intriguing. The oft-quoted line, "I see dead people" coming from a little boy sets an eerie tone. Entertains the pensive ghost story lover. Shyamalan brings a certain organically suspenseful quality to his films. Director: M. Night Shyamalan; Starring: Bruce Willis and Haley Joel Osment; MPAA rating: PG-13. Fright factor: Moderate.

Category:
Variety – Price of Admission
News Image: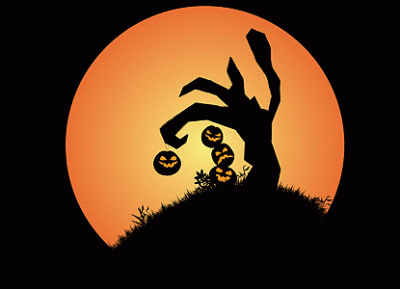 Home Lead:
Home Page Primary Featured Story

Print This Post