By Laurie Hindman
Berthoud Recorder
Michelle Bowman is a woman on a mission: to educate as many women as possible on breast health and the prevention of breast cancer. "I don't want anyone to ever have to go through what I experienced," she says.
A breast cancer survivor, Bowman is also a registered nurse, licensed acupuncturist and the director of Longmont United Hospital's Health Center of Integrated Therapies. Last week the Berthoud Recorder profiled Bowman's diagnosis of breast cancer and her journey through the often confusing maze of treatment and recovery.
However, Bowman believes the most important message for people to take away from her story is that healthy women can make choices now that will reduce their risk of developing breast cancer.
"I am all for a cure," said Bowman. "It is fantastic that we are able to raise millions of dollars towards research for a cure. But it is more critical that we prevent cancer to begin with."
Hard stand on prevention
Bowman said nutrition plays a vital role in prevention. "Women should be avoiding meat and dairy products that contain growth hormones. Multiple studies have demonstrated that synthetic hormones raise estrogen levels in the body which increase your risk of breast cancer."
In general, said Bowman, women need to increase nutrient-rich foods and eliminate foods that contain artificially-introduced hormones, refined sugar and additives or foods that are tainted by pesticides. Essential to good health are cruciferous vegetables such as broccoli, cauliflower and collard greens.
Inadequate levels of vitamin D are also a significant health liability. "We now know that deficiencies in vitamin D are a risk factor for breast cancer," Bowman noted.
Drinking alcohol is another one. "Studies abound that show that more than two drinks per week dramatically increase a woman's chance of developing breast cancer."
The risks of cosmetics
She said one important but little known culprit is the use of parabens in cosmetics, shampoos, deodorants and lotions. "Our skin is an organ — it absorbs these products. Parabens are a synthetic chemical that mimic the hormone estrogen that is known to be a factor in breast cancer."
In fact, a United Kingdom study, "Concentrations of Parabens in Human Breast Tumours," from the January 2004 issue of the Journal of Applied Toxicology, found high concentrations of parabens in the analysis of breast tumors.
Philip Harvey, an editor of the journal, stated, "Given that breast cancer is the largest killer of women and a very high percentage of young women use underarm deodorants, I think we should be carrying out further investigations into parabens." (www.Health-Report.co.uk/parabens.htm [1])
With breast cancer cases on the rise in younger women, Bowman is emphatic that the public needs to become better informed. "Girls as young as 12 have been diagnosed with breast cancer. If you are the parent of a developing girl, you should be informed about what they are putting on or in their body. It is completely unacceptable for young females to be eating meat or dairy that contain hormones or using makeup that contains parabens."
"This may sound radical, but what is radical is that one in eight women will get breast cancer. What's radical is that we have not been telling women that what you are eating or drinking or even the cosmetics you are putting on your skin might contribute to you getting breast cancer."
The risks of poor nutrition
Longmont nutritionist Jane Crawford agrees. "To put it simply, poor nutrition creates an inflammatory environment in which cancer cells thrive." Crawford said that in order for our immune system to be able to recognize and battle cancer cells it has be healthy.
"In general Americans eat way too much food that often contains very little nutrient quality." Crawford said to reduce the risk of any cancer, women and men need to eat less meat, eat more plant-based foods and be informed about the food and body care products you buy.
"Lots of meat, sugar, salt and chemicals put an excessive burden on the immune system," stated Crawford. "It is like bathing in a toxic soup."
In addition to reducing meat intake and eating more vegetables, specifically five to nine helpings per day, Crawford recommends certain supplements. "Vitamin D is critical. Adults should be taking 2,000 units a day, kids 1,000." Crawford said vitamin D deficiencies have been implicated in many diseases not just breast cancer. She also recommends taking a good multiple vitamin that includes folic acid as well as a fish oil or omega 3 fatty acid supplement.

Making the choice
Crawford said in today's world, choosing healthy foods and products may seem like a daunting task. From harmful chemicals leeching into our plastic water bottles to mercury-contaminated fish and pesticide-dusted vegetables, consumers can easily feel overwhelmed trying to buy healthy products.
It is not as hard as it appears, said Crawford. She explained that much of the damage we do is completely controllable, such as getting moderate exercise, lowering blood sugar and reducing alcohol consumption. "Nutritionally, we need to make the best choices we can," said Crawford. "Keep it simple." She repeats the mantra posited by Michael Pollan, author of the bestseller, "In Defense of Food" — "Eat food, not too much, mostly plants."
"The statistics on breast cancer are horrific," said Crawford. "It is predicted by the CDC [Center for Disease Control] that this year 192,372 new breast cancer cases will be diagnosed in women, 1,902 for men. Putting good nutritional habits in place and making lifestyle changes can have a huge impact on risk reduction."
"The food industry is not looking out for women," stated Crawford. "They have one goal — to make money. We must protect and advocate for ourselves and stay informed."
---
Think before you pink
Breast cancer survivor, Michelle Bowman, urges consumers not to buy products simply because they are pink, but to "think before you pink."
"I am appalled at some of the products that have a pink ribbon slapped on them. I have even seen pink Halloween candy. Eating loads of refined sugar is one of the worst choices a woman can make in reducing breast cancer risk." Instead Bowman says to make sure that the pink product promotes health in women and that actual proceeds from its purchase are going to breast cancer prevention or research.
---
Seminar in Longmont
The Longmont United Hospital's Health Center of Integrated Therapies is hosting a seminar on Breast Health, Prevention and the Impact of the Environment for Tuesday, Oct. 20, 6 to 7:30 p.m. at the Longmont United Hospital Gallery. To register, call 303-485-4184.
News Image: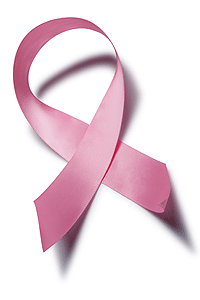 Category Lead:
Category Secondary Featured Story