By Laurie Hindman
Berthoud Recorder
A breast cancer diagnosis often brings feelings of shock, anxiety, fear and even depression. Although a patient may have a team of doctors to administer and recommend medical treatment, meeting emotional needs is also vital for strength during treatment and recovery. Support groups not only allow those with cancer to share their experiences and feelings with fellow patients, it provides a common ground where one can share resources and information, helping the person to feel less isolated and overwhelmed. In the Northern Colorado area there are numerous opportunities for support for those who are facing breast cancer.
Loveland
The McKee Breast Center offers a wealth of educational materials and resources about breast cancer as well a support group that has been active for over 25 years. The group is free and meets in the McKee Cancer Center lobby the second Thursday of each month from 5:30 to 7 p.m. For more information call 970-622-1961.
McKee Medical Center also offers support to caregivers of family members with cancer; they are also dealing with feelings of anxiety and stress but are reluctant to share their worries with the person who is sick. Getting help from a support group can help ease these concerns. "Hearts of Hope" is a regional support program for children ages seven to sixteen who have loved ones with cancer. Meetings are held one Saturday per month from 9 to 11 a.m. in the Wellness Center at McKee.
An educational support group called "Caregivers Support Group" meets every other Thursday from 11 a.m. to 1 p.m.; the meeting offers a valuable resource for those providing daily care for a cancer patient.
For information regarding both the Hearts of Hope and the Caregivers support groups, call 970-635-4129.
Longmont
Longmont United Hospital offers a general cancer support group called "Hope Cancer Care" to help those with a cancer diagnosis who feel overwhelmed with information. The meetings are free, open and ongoing and are held every Wednesday from 6 to 7:30 p.m. Monthly education programs are also offered. For more information contact Dr. Carol Jean Good at 303-447-8227.
A Lymph edema support group meets several times a year at Longmont Hospital to offer support and education to those experiencing the debilitating condition of localized fluid retention caused by a compromised lymphatic system. This condition is most frequently seen after breast cancer treatments such as lymph node dissection, surgery and/or radiation therapy. For more information call 303-651-5188.
The American Cancer Society is also an excellent resource for support and information for women undergoing breast cancer treatment. "Reach to Recovery" is a patient-to-patient program providing visitation or phone consultation. Trained volunteers who have experienced the disease develop a one-on-one relationship with a woman with breast cancer offering comfort, advice and up-to-date information for both the patient and care-giving family members. The volunteers receive ongoing training to provide the best support possible. For information call Judy Simpson at 970-350-5016.
Women undergoing cancer treatment are often dealing with side effects that include hair loss, dry skin or skin rashes and brittle nails. The American Cancer Society connects patients with a program called "Look Good….Feel Better," a free, non-medical, brand-neutral, national public service program founded in 1989 to help women counteract appearance-related changes caused by cancer treatment. Erik Ortiz, the office manager at the American Cancer Society in Niwot said the program offers free classes by licensed cosmetologists using cosmetics donated by corporations. "The classes are a boost to a woman's confidence and self-esteem after experiencing some of the harsh effects of radiation or chemotherapy," said Ortiz. Call 303-652-4941 for information about programs near Berthoud.
News Image: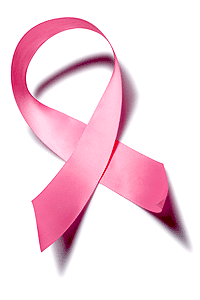 Category Lead:
Category Primary Featured Story

Print This Post