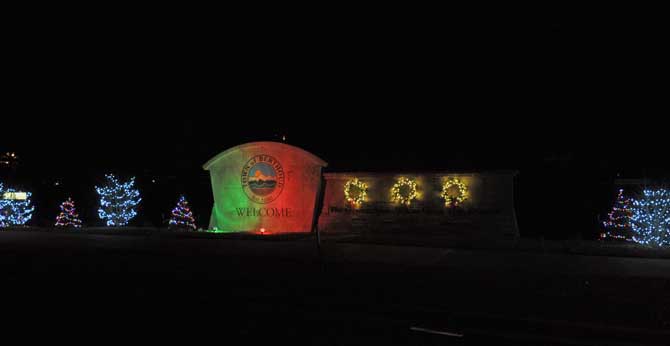 The Chamber of Commerce announced the winners in the :
2010 Christmas Decorating & Spirit Contest
Lighting up our town by decorating your home or business and win prizes!
Award Categories
1.   Business who best exhibits/portrays the best Christmas spirit.
This year's winner is the Town of Berthoud. Thank you for your beautiful decorations throughout the town…and your spirit, as well.
2.   Business who has the best Christmas decorations:
Linnertz Hardwood Floors
3.   Home that has the best outdoor Christmas decorations:
2239 Breckenridge is the judges' winner – nicely done!!!
Honorable mention goes out to 1107 Navajo
This year, a special recognition goes out to one of the best decorated outdoor trees. Go see it at 1028 4th Street. We really enjoyed it.
See the lights in the photos below

Print This Post