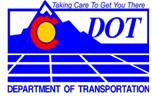 [1]
The Colorado State Patrol and 83 law enforcement agencies across the state joined the national DUI crackdown that began on Friday, August 20th at 6:00 p.m. and continues through 3:00 a.m. on Tuesday, September 7 following Labor Day weekend.  This period is the final push of Colorado's "100 Days of Heat" summer DUI crackdown that began Memorial Day weekend.  Since then, more than 1,450 DUI arrests have been made at sobriety checkpoints and during special enforcement periods statewide.
The Larimer County Sheriff's Office has been and is part of this campaign and will have saturation patrols out during this enforcement period as well as a DUI checkpoint Labor Day weekend.
As always, the message is simple.  Don't drink and drive.