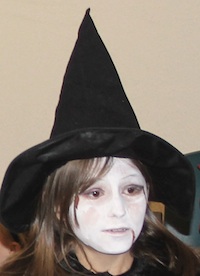 Over a hundred children and adults flooded the Berthoud Community Library last Friday night for the annual Library Halloween Party organized by Youth Services Director, Laura Lundberg. This year's theme was monster bash and was enjoyed by everyone from princesses to small furry animals and monsters. They participated in games, crafts, trick-or-treating, and watched a movie. It was an evening filled with fun for all ages and even adults turned out in full costume.
Photos by Jessica Witting
Gallery not found. Pleasecheck your settings.

Print This Post