Obituary: John T. Hannaford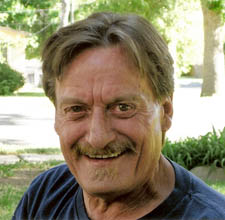 [1]John T. Hannaford, of Berthoud passed away at his home on December 13, 2011. He was 62 years old. Born on May 7, 1949 in Greenwich, Connecticut to Harold and Delores Hannaford, he was raised in southern California in the greater Los Angeles area where he graduated high school. John moved to northern Colorado in the late 80's and has resided in Berthoud.
He is survived by two children: son Jesse Hannaford of Soap Lake, Washington; daughter Sarah Jane Hannaford of Portland, Oregon; sister and brother in law Ed & Margaret Maddox of Eagle Rock, Missouri; sister Linda Collins of Valencia, California. A memorial reception will be held on Saturday December 17, 1-5 p.m. at his residence in Berthoud, Colorado. Please view the  online obituary and sign the guest book [1] at Allnutt Funeral Home.