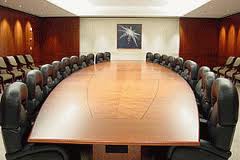 By Robert Reich
The 2012 election should be about what's going on in America's boardrooms, but Republicans would rather it be about America's bedrooms.
Mitt Romney says he's against same-sex marriage; President Obama just announced his support. North Carolina voters have approved a Republican-proposed amendment to the state constitution banning same-sex marriage. Minnesota voters will be considering a similar amendment in November. Republicans in Maryland and Washington State are seeking to overturn legislative approval of same-sex marriage there.
Meanwhile, Republicans have introduced over four hundred bills in state legislatures aimed at limiting women's reproductive rights — banning abortions, requiring women seeking abortions to have invasive ultra-sound tests beforehand, and limiting the use of contraceptives.
The Republican bedroom crowd doesn't want to talk about the nation's boardrooms because that's where most of their campaign money comes from. … Read More

Print This Post