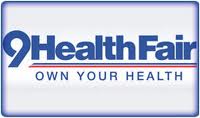 By Claudia Todd-Young
Berthoud will not be hosting a 9Health Fair this year but surrounding communities will be available to serve the local residents who want to participate in the many free and low-charge services that have been provided in Berthoud for over 20 years.
The decision not to host the 9Health Fair this year was a difficult decision to make and had to do only with the lack of volunteers. The Berthoud Lions Club has long hosted and organized the 9Health Fair but was unable to get enough volunteers to staff the event this year. The 9Health Fair in Berthoud usually needs about 100 volunteers to make the fair happen — volunteers who just weren't available this year.
Contrary to rumors that have made their way through town and beyond, the Thompson School District has continued to offer the Berthoud High School under great terms in order to make the 9Health Fair's outreach available to Berthoud. It bears repeating that the only reason the 9Health Fair will not be in Berthoud this year is that there simply were not enough volunteers.
This does not mean that we don't have great people in this community. The lack of volunteers seems to have many causes that simply collided to make it impossible to conduct the fair in Berthoud this year.
Many of those volunteers who have previously donated their hours year after year are either aging to the point where it is unsafe for them to volunteer or they are just plain tired and/or unable to even attend the fair.
Some have suggested that the face of volunteerism has changed over the past few years, resulting in the lack of interest in volunteering. Furthermore, in a town the size of Berthoud, it seems that the faithful volunteers are volunteering for several events or committees as there is an abundance of volunteer work to be done with a limited volunteer base.
The volunteer issue is not unique to Berthoud. The lack of volunteers has been at least a major factor in more than fourteen 9Health Fair sites that have taken a breather (time off) this year. The good news is that there are many new 9Health Fair sites this year (more than 150), three of which are in our area. The even better news for those of us who have grown to depend upon the Berthoud site of the 9Health Fair is that we are planning to host the fair next year. The Thompson School District has already agreed to make Berthoud High available for the fair under the same generous terms of the last few years.
The following three 9Health Fair sites (two of which are new) are the closest available sites for Berthoud residents. Longmont also has sites that can be determined at www.9healthfair.org.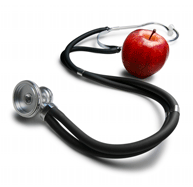 April 2, 2011 (Saturday)
Medical Center of the Rockies (MCR)
2500 Rocky Mtn. Ave., Loveland
April 9, 2011 (Saturday)
Mead High School
12750 CR 7 (Intersection of CR7 and Hwy 66)
April 17, 2011 (Sunday)
Campion Adventist Church
300 SW 42nd St., Campion
April 30, 2011 (Saturday)
Sunrise Monfort Family Clinic
29310 11th Ave., Evans
Hwy 34 and 11th Ave. Evans
The Mead and Evans sites are both new this year while the Campion and Medical Center of the Rockies sites have been ongoing. Please note that each of these sites is open from 7 a.m. to 12 noon. Also note that the Campion site is open on Sunday rather than Saturday.
There will be many Independent Education centers offering free screenings and information as well as most, if not all, of the following blood screenings available at all four locations. Please note that one small needle does it all.
The blood chemistry screening (12-hour fast recommended) gives you information on your blood sugar, cholesterol, triglycerides, liver, kidney, bone, thyroid and muscle function. This test may also show warning signs of diabetes, heart disease and other concerns. ($30)
Blood cell count screening (not included in the chemistry screening above) tells you about the health of your blood and your ability to fight infection; may identify anemia or certain cancers. The four components of this test include white blood cell count, hemoglobin concentration, hematocrit value and platelet count. ($15)
Vitamin D screening plays an important role in evaluating your level of Vitamin D. Vitamin D protects your bones and there may be an association between low Vitamin D levels and an increased risk of certain types of cancers, nerve disease, immune disease and heart disease. ($40)
Hemoglobin A1c screening (selected sites only) (no fasting required) indicates your average blood sugar (glucose) level over the past 2 – 3 months and, by extension, how well your blood sugar is being controlled over time. ($25)
The colon cancer screening kit is a take-home kit recommended for men and women 50 or older or with a family history, symptoms or concerns. This take-home kit screens for signs of colon cancer in your stool. This mail-in kit is quick, simple and easy to use in the privacy of your home. No special diet is required. ($20)
The PSA screening (for men over 40 with a family history of prostate cancer and all males 50 and older) may provide an early warning of prostate cancer. ($25)
PAP screening (for sexually active women 21 years and older) may provide an early earning of cervical cancer. (Free)
If you have any questions or would like to volunteer for next year's Berthoud 9Health Fair, please call Claudia Todd-Young at 970-391-9681. If there are any groups interested in participating in/hosting next year's Berthoud 9Health Fair, please also call that number.

Print This Post