Tom Toles pokes fun at Romney's lack of ideas in the Washington Post. Click on the image for more Toles

Obamacare will help drive down health care costs
By Jill R. Horwitz and Helen Levy, Special to CNN
(CNN) — Now that the Supreme Court has upheld the constitutionality of the individual mandate, it's time to focus on what has always been a key goal of health reform: Controlling health care costs.
No matter how you count it, health care spending is large — and growing at a worrisome rate. In 2011, Americans spent $2.7 trillion on health care, almost 18% of our GDP. The federal government spends more on health care than on defense, Social Security or any other single expenditure category. Investments that could have gone into important areas like education or infrastructure are instead diverted into footing our health care bills.
The individual mandate by itself will have little effect on costs. This is because the main effect of the mandate is to add a relatively small number of people, about 15 million, to the insurance rolls. The vast majority of Americans, more than 250 million, already get their health insurance on the job or from public programs such as Medicare and Medicaid. The mandate alone was never going to change their health spending patterns. However, this does not mean that the court's decision will have no effect on health spending. … Read More
Ipsos poll: Most Americans oppose Obama health law but like provisions         
By Patricia Zengerie
WASHINGTON – Most Americans oppose President Barack Obama's healthcare reform even though they strongly support most of its provisions, a Reuters/Ipsos poll showed on Sunday (June 24), with the Supreme Court set to rule within days on whether the law should stand.
Fifty-six percent of people are against the healthcare overhaul and 44 percent favor it, according to the online poll conducted from Tuesday through Saturday.
The survey results suggest that Republicans are convincing voters to reject Obama's reform even when they like much of what is in it, such as allowing children to stay on their parents' insurance until age 26.
Strong majorities favor most of what is in the law.
A glaring exception to the popular provisions is the "individual mandate," which requires most U.S. residents to o wn health insurance.
Sixty-one percent of Americans are against the mandate, the issue at the center of the Republicans' contention that the law is unconstitutional, while 39 percent favor it.
"That's really the thing that has come to define the (reform) and is the thing that could potentially allow the Supreme Court to dismantle it if they decide it's not constitutional," Ipsos pollster Chris Jackson said. … Read More

Udall Welcomes U.S. Supreme Court Decision Upholding the Affordable Care Act
 Mark Udall welcomed the U.S. Supreme Court's decision today to uphold the Affordable Care Act and its central provisions, which have provided families across Colorado with affordable, accessible and secure health coverage:
"The Affordable Care Act has expanded health coverage for thousands of Coloradans and made preventive care more accessible and affordable for millions of Americans across the country.  I am pleased to see that the U.S. Supreme Court affirmed the bill's constitutionality," Udall said.  "We have already seen the positive impacts of the law, including keeping prescription drugs affordable for our nation's seniors and prohibiting insurance companies from denying health insurance to children with pre-existing conditions.  I look forward to working with my Senate colleagues, and the administration, to ensure that this important law continues to be implemented in a smart and effective manner."
The Supreme Court upheld the individual health insurance mandate in a 5-4 decision.
The Affordable Care Act has expanded health coverage and access for millions of Coloradans. With this law:

Tipton Statement on Supreme Court Healthcare Ruling
WASHINGTON, DC—Congressman Scott Tipton (R-CO) issued this statement following the decision by the U.S. Supreme Court today.  The Court upheld the federal healthcare law, calling the individual mandate a tax.
President Obama had adamantly stated that the individual mandate is not a tax, telling George Stephanopoulos of ABC News that the mandate is "absolutely not a tax increase." Watch that exchange here.
"The President sold this act to the American people as anything but what it is, a tax increase. The President's healthcare law has increased costs for American families, and hurt job creation when we needed it most. I have voted to repeal the law, and given what senior citizens and what struggling families will face as the law continues to be implemented, we must rededicate ourselves to standing up for common sense solutions that will address what Americans are truly concerned with: affordability and accessibility of care.
"There are better solutions to provide healthcare in this country than through a massive tax increase to fund a cumbersome government plan that raids Medicare and may result in 20 million Americans losing their employer-based coverage.  Those solutions include: expanding coverage across state lines, and increasing the flexibility of health savings accounts, allowing patients to choose the lowest-cost healthcare option that best meets their needs.  There are parts of the federal healthcare law that should be included in future reform legislation, such as coverage of pre-existing conditions, and allowing parents to keep their children on their health plans longer.  This can be accomplished by partnering with the states to create and expand programs and put into place the proper resources to ensure that high-risk Americans have access to care.
"We have begun efforts in the U.S. House of Representatives to repeal this tax and implement common sense market-based solutions.  I will continue to support measures that increase patient control and health care affordability, protect Medicare for seniors and strengthen it for future generations, and provide access to quality healthcare for all Americans."
Video of Rep. Scott Tipton's Reaction to the SCOTUS Ruling

Topic A: What does the Supreme Court's health-care decision mean
By Rachel Maddow, Howard Dean, Haley Barbour, Donna Brazile, Edwin Meese III, Drew Altman, Karen Ignagni, Douglas E. Schoen, Neera Tanden, Tony Fratto, Dan Schnur and Tom Daschele
Rachel Maddow
The policy upheld in Thursday's Supreme Court ruling is a rough approximation of the Republican Party's 1993 federal proposal for insurance reform and of then-Gov. Mitt Romney's bipartisan insurance reforms in Massachusetts five years ago. It's fun to denounce it as socialism or the "end of America" or whatever, but in reality the Affordable Care Act is a small-c conservative reform that preserves the private insurance system. Without reform, that system has produced outcomes that no one should have been satisfied with — compared with other well-off industrialized countries, we've been getting lousy outcomes, for twice the price, with tens of millions of Americans left out of the system altogether. Scuttling Medicare isn't going to fix that system, nor is doing nothing. But these reforms might. Beyond the bloodthirsty partisanship that is so desperate to deny this president anything that looks like a victory, I think history will view this ruling, and this policy, as simple affirmations that the country can and ought to use policy to try to come up with practical solutions to even our big, complicated problems.
Howard Dean
Former chairman of the Democratic National Committee; former governor of Vermont
The Supreme Court's decision will have three long-term consequences.  … Read More
Supreme Court Decision a Victory for Small Businesses Looking for Relief from High Healthcare Costs
Statement by John Arensmeyer, founder & CEO of Small Business Majority, on the U.S. Supreme Court's ruling today upholding the Affordable Care Act
June 28, 2012
The U.S. Supreme Court's ruling today upholding the Affordable Care Act is a victory for small business owners who have struggled with the excessively high cost of health insurance for decades. The Affordable Care Act tackles small business owners' top priorities when it comes to healthcare reform: cost and accessibility. The law will significantly rein in costs while providing more health coverage options for entrepreneurs.
Our opinion polling has found that small businesses support the law, believe healthcare reform is needed to fix the economy and they support key provisions, particularly the healthcare exchanges and tax credits. Many components of the law, including rate review and the Medical Loss Ratio provision, have already resulted in lower premium costs for small employers. It also help ends "job lock," where a prospective entrepreneur who has a preexisting medical condition cannot leave their job, launch a new company or help grow the economy because they are locked in their job for health benefits. And in 2014 the law calls for health insurance exchanges to be set up in every state, which will do even more to curb costs and boost choice. State lawmakers who have blocked implementation must now step up to the plate and work with local small businesses to establish these new competitive marketplaces.
The political circus that has surrounded this law for the past two years hasn't done anything to help small business owners struggling with high costs. Today's ruling lets us get back to what's important: implementing the law and getting small business owners the financial relief they've been waiting for.
Who is the Small Business Majority?
Small Business Majority is a national small business advocacy organization, founded and run by small business owners, to support America's 28 million small businesses.

Congressman Gardner statement on SCOTUS healthcare decision
WASHINGTON D.C. – Congressman Cory Gardner (R-CO) released the following statement in response to the Supreme Court's ruling on the President's healthcare law:
 "Today's decision is very disappointing. The Supreme Court effectively granted Congress unprecedented power to tax people who don't spend money and buy what Congress wants them to buy. But just because something is deemed constitutional does not make it good policy. Our fight to curb the overreaching power of government will continue. While today's decision may have been a setback, the vision of our Founding Fathers and their notion of limited government still lives in the hearts and minds of many Americans. This ruling only energizes us for November."

Decision on Affordable Care Act a big win for children and families
DENVER— Today is a great day for Colorado kids. With the Affordable Care Act upheld, we know that thousands of Colorado families will continue to enjoy the security that comes with having access to affordable, quality health care. The Colorado Children's Campaign celebrates this decision and calls on health advocates and policy makers to keep kids in mind as we continue to implement the law in Colorado.
We've fought hard for the protections and security this law guarantees and we must stay committed to connecting Colorado's children and families to the affordable health coverage they need to thrive. Working together, we can move Colorado closer to the common sense goal that all Coloradans get the care they need, when they need it.
In just two short years, the Affordable Care Act—also known as Obamacare—has given 2 million Coloradans access to health care, expanded services and peace of mind. This includes:
·         291,000 Colorado children with pre-existing health conditions who can't be denied care for that reason.
·         More than 40,000 young adults under age 26 who'll remain on their parents' health insurance plans while they pursue their educational and career dreams.
·         521,000 children who no longer have to worry about lifetime limits on insurance coverage.
We're happy to know these families will wake up tomorrow with a stronger sense of security that their health coverage is protected. We look forward to the additional benefits this law will bring to all Colorado children and families.

Bernie Sanders, Nurses: We Still Need 'Medicare for All'
There have been few steadier Congressional hands throughout he debate over healthcare reform than that of Vermont Senator Bernie Sanders. Principled in his support for the real reform of "Medicare for All," yet pragmatic in his advocacy for Affordable Care Act provisions that expand public health programs and allow states to experiment with single-payer options, Sanders has been in the thick of every fight over President Obama's signature reform. And the ensuing legislative and legal battles over its implementation.
What Sanders says about Thursday's Supreme Court decision upholding the ACA provides important insights for progressives as they respond to a complex decision that, in the words of the National Nurses United union, "should not be seen as the end of the efforts by health care activists for a permanent fix of our broken health-care system."
So what does Sanders say?
On the ruling, his line is upbeat:
Today is a good day for millions of Americans who have pre-existing conditions who can no longer be rejected by insurance companies. It is a good day for families with children under 26 who can keep their children on their health insurance policies. It is a good day for women who can no longer be charged far higher premiums than men.
It is a good day for 30 million uninsured Americans who will have access to healthcare. It is a good day for seniors who will continue to see their prescription drug costs go down as the so-called doughnut hole goes away. It is a good day for small businesses who simply cannot continue to afford the escalating costs of providing insurance for their employees. It is a good day for 20 million Americans who will soon be able to find access to community health centers.
But that does not mean that Sanders is satisfied. … Read More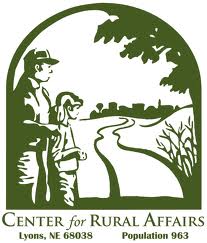 Supreme Court upholds Health Care Law
Center for Rural Affairs applauds Court's Decision on "Obamacare"
Lyons, Nebraska – Today, the United States Supreme Court announced their decision upholding the constitutionality of the Patient Protection and Affordable Care Act, also known as Obamacare.
"We applaud the Supreme Court's decision and, as we have said from the beginning, the Affordable Care Act is a perfectly legal response to the health care and health insurance challenges facing millions of Americans and rural Americans in particular," said John Crabtree of the Center for Rural Affairs. "We are pleased the Supreme Court's ruling will continue the already existing benefits and protections helping young adults, Medicare beneficiaries, children, and everyone from unreasonable health insurance rate increases."
According to Crabtree, the Supreme Court decision also authorizes states to implement the system that allows Americans and American families to purchase affordable, comprehensive health insurance coverage beginning in 2014.
"For those of us living in rural America, where we are more likely to be uninsured or underinsured than our urban neighbors, and where our local economies are even more dependent on small, mainstreet businesses as well as family farms and ranches, this ruling is a true victory," added Crabtree. "The reforms that have already been implemented, and the health coverage marketplaces that are soon to be established as a result of the Affordable Care Act offer real hope of access to affordable health care for millions of rural Americans and a better future for our rural communities."
Crabtree explained further that since the Supreme Court ruling that the Affordable Care Act is a legal response to the health insurance challenges facing millions of Americans, it is time to move forward in implementing the Act. Key steps include;
The federal Department of Health and Human Services should immediately act to fully implement the Affordable Care Act.
States should take the legislative and administrative steps that are necessary to fully implement state responsibilities in the Affordable Care Act.
States should immediately establish the health insurance marketplaces called for in the Affordable Care Act. These marketplaces should contain serious consumer protections and a robust governing board.
Congress should continue to approve appropriations to carry out provisions of the Affordable Care Act, including those provisions to establish health care professionals in medically underserved rural areas and to maintain hospitals in rural areas.
"Now that the legal wrangling is complete, it is time to bind up the political wounds that our country has endured and get about the business of resolving the health care challenges facing the nation and its people," concluded Crabtree.
Established in 1973, the Center for Rural Affairs is a private, non-profit organization working to strengthen small businesses, family farms and ranches, and rural communities through action oriented programs addressing social, economic, and environmental issues.

Print This Post