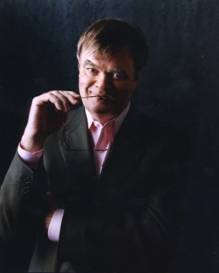 Press Release
April 15, 2010 (GREELEY, CO) Garrison Keillor has been among America's premiere radio hosts and funnymen for nearly four decades, and on May 3, he's coming to Greeley. See him live at the Union Colony Civic Center, and experience his one-of-a-kind humor and his renowned stories in Greeley's most intimate theatre setting.
Keillor is an author, storyteller, performance artist, radio show host and comedian. In addition to the many books he has written he can be heard on National Public Radio's talk radio. Keillor's voice has a presence that pulls the listener in, and his great delivery definitely adds a lot of humor to his work.
Garrison Keillor is best known for his radio show A Prairie Home Companion, which premiered in 1974 and has garnered him an induction into the Radio Hall of Fame. He contributes columns to several newspapers around the country. He has written numerous books that range from fictional stories that are mostly autobiographical accounts of his own life to children's books – all with his quirky sense of humor. Keillor also wrote the screenplay for and played himself in Robert Altman's 2006 film adaptation of A Prairie Home Companion.
Be prepared for a small town evening that is thoroughly hilarious on Monday, May 3 at 7:00 pm. Tickets range from $33 to $47. Limited seating is still available, so call the UCCC Ticket Office at 970.356.5000 or 800.315.2787 or visit ucstars.com. Ticket Office is open Monday – Friday, noon – 6:00 pm and Saturdays, noon – 4:00 pm.

Print This Post