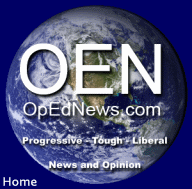 By John Reed (about the author)
When America elected her first African American President in 2008, millions across the world wept over the promise made by his election about the possibility for individual achievement in a democratic republic founded upon the ideal that all men are created equal and endowed with certain unalienable rights.   America, that most backward and racial of nations, had just elected a black man as President of the United States. The preacher had finally lived up to the promise.
Despite the past misdeeds of our nation, deeds worthy of a pox upon our house, whether we consider our treatment of the Native American, the African American, or our more recent forays into empire building, the world looked with awe at the American character, built over two centuries of idealistic struggle within our unique form of government.   France, where racism toward African descendants is traditionally far less than in America, never elected an African French President, nor has England formed a government with an English African Prime Minister. No major industrial country had ever accomplished what the American people achieved in electing Barak Obama president.   Hope that a new age had dawned not only swept across America, but across the face of the earth, as if the planet momentarily stopped and took the time to smile.
We know now, though, that the very same day the world welcomed the new President into office, a small group of powerful men, bent on his destruction, secretly met to design a plan to create economic and political chaos in America for the coming four years, solely for the purpose of regaining the House of Representatives in 2010, and the Presidency in 2012. … Read More
Robert Draper Book: GOP's Anti-Obama Campaign Started Night Of Inauguration
WASHINGTON — As President Barack Obama was celebrating his inauguration at various balls, top Republican lawmakers and strategists were conjuring up ways to submarine his presidency at a private dinner in Washington.
The event — which provides a telling revelation for how quickly the post-election climate soured — serves as the prologue of Robert Draper's much-discussed and heavily-reported new book, "Do Not Ask What Good We Do: Inside the U.S. House of Representatives."
According to Draper, the guest list that night (which was just over 15 people in total) included Republican Reps. Eric Cantor (Va.), Kevin McCarthy (Calif.), Paul Ryan (Wis.), Pete Sessions (Texas), Jeb Hensarling (Texas), Pete Hoekstra (Mich.) and Dan Lungren (Calif.), along with Republican Sens. Jim DeMint (S.C.), Jon Kyl (Ariz.), Tom Coburn (Okla.), John Ensign (Nev.) and Bob Corker (Tenn.). The non-lawmakers present included Newt Gingrich, several years removed from his presidential campaign, and Frank Luntz, the long-time Republican wordsmith. Notably absent were Senate Minority Leader Mitch McConnell (R-Ky.) and House Minority Leader John Boehner (R-Ohio) — who, Draper writes, had an acrimonious relationship with Luntz.
For several hours in the Caucus Room (a high-end D.C. establishment), the book says they plotted out ways to not just win back political power, but to also put the brakes on Obama's legislative platform. … Read More

Print This Post