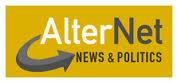 [1]
9 Ways to Beat the Patriarchal Christian Right [2]
By Valerie Tarico
Abortion is a moral, sacred choice, but the religious right has twisted the truth in an effort to maintain their patriarchal power. Here's how to win the conversation back.
January 4, 2013  |
Most Americans think of childbearing as a deeply personal or even sacred decision. So do most reproductive rights advocates. That is why we don't think anybody's boss or any institution should have a say in it. But for almost three decades,  those of us who hold this view have failed to create a resonant conversation about why, sometimes, it is morally or spiritually imperative that a woman can stop a pregnancy that is underway.
My friend Patricia offers a single reason for her passionate defense of reproductive care that includes abortion: Every baby should have its toes kissed. If life is precious and helping our children to flourish is one of the most precious obligations we take on in life, then being able to stop an ill-conceived gestation is a sacred gift. Deciding whether to keep or terminate a pregnancy is a process that is laden with enduring values [3]: responsibility, stewardship, love, honesty, compassion, freedom, balance, discernment. But how often do we hear words like these coming from pro-choice advocates?
Can we reclaim the moral and spiritual high ground? Yes. But to do so will require a challenge to the status quo on two fronts. Rather than ignoring the right's  claims, we must confront their arguments. We must also express our pro-choice position in clear, resonant moral and spiritual terms. In other words, in combination, we must show why ours is the more moral, more spiritual position.

This isn't as hard as it sounds. Most "pro-life" positions aren't really pro-life [4]; they are no-choice. They are designed to protect [5] traditional gender roles and patriarchal institutions and, specifically, institutional religion. The Catholic Bishops and Southern Baptist Convention—both leaders in the charge against reproductive rights– represent traditions in which male "headship" and control of female fertility have long been tools of competition for money and power. They use moral language to advance goals that have little to do with the wellbeing of women or children or the sacred web of life that sustains us all.
The arguments they make to attain these ends are powerful emotionally but not rationally. They appeal to antiquated and brittle [6] conceptions of God. They appeal to the crumbling illusion [7] of biblical and ecclesiastical perfection—and the crumbling authority of authority itself. They corrupt the civil rights tradition and turn religious freedom on its head. They play games with our protective instinct and cheapen what it means [8] to be a person. They lie [9].
That adds up to a lot of vulnerability in what should be the stronghold of the priesthood: their claim to speak for what is good and right.
If we want Americans to understand and distance from the moral emptiness of the "pro-life" movement, we will have to challenge the patriarchs in on their home turf, in their position as moral guides.
Here, for openers, are a few ways we might change the conversation:
1.       Talk about the whole moral continuum. A moral continuum [10] ranges from actions that are forbidden, to those that are allowed, to those that are obligatory.
No-choice advocates say: Abortion is immoral. God hates abortion.
We can say: For me, bringing a child into the world under bad circumstances is immoral. It violates my moral and spiritual values. / Whose god decides?
2.       Challenge the personhood/fetus-as-baby concept both philosophically and visually. 

[2]