Premier Gymnastics of the Rockies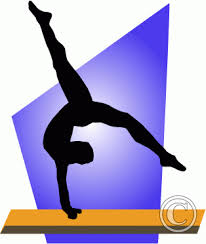 By Wendy Kenner
May 20, 2014
Premier Gymnastics of the Rockies Xcel Team competed in the Hippity Hoppity Meet hosted by Active Athletics on May 10 and 11 in Littleton, Colorado. The Silver Team placed fourth as a team. There were also several top 5 individual finishes as well.
In the Silver Junior A Division, Brooke Naughton tied for 2nd on Vault. In the Silver Junior B Division, Anoushka Sarma placed 3rd on Vault and 5th on Floor. Abigail Delzeit placed 5th on Vault.
In the Platinum Senior Division, Leigh Burgess tied for 4th on Vault, tied for 1st on Bars and was 5th in the All-Around Competition. Kadia Odd tied for 1st on Vault.

Print This Post