With the warming spring weather, Colorado's wildlife is out and about. Local resident Julie Lovato captured some images of a pack of kit foxes play under the watchful eye of their mother, near the entrance to State Farm insurance at Ziegler and Harmony in Fort Collins. Send photos of happenings around the area: Editor@BerthoudRecorder.com. Photos should be high-resolution (300 dpi); include name of photographer.

Town Board Examines Road Impact Fees
By Sandy Barnes
Berthoud Recorder
To provide funds for improving roads to accommodate anticipated Town growth, the Board of Trustees reviewed a proposal for updated impact fees along with a revised master street plan at the Tuesday, April 7 meeting.
The Master Street Plan Update for the Town includes widening of State Highway 56 to four lanes from First Street to County Road 7 and extending Spartan Avenue from County Road 17 to U.S. Highway 287. Adding access ramps from Hwy. 287 to County Road 10E to create an interchange and realignment of the Interstate 25 frontage road from County Road 40 to County Road 46 also are in the extensive list of projects presented in the updated plan. The revised plan incorporates improvements to roads in both the Town center and the Town's I-25 growth management areas.

The total cost of anticipated improvements to the Town's transportation network is more than $25 million over time, according to figures presented in the study. Increases in road impact fees in the update average 36 percent for roads in the Town center from the present amount set in 2001. For example, the updated fee for a single-family detached house would increase from $1,684 to $2,257.
During his presentation, John Seyer of HDR, Inc., who completed the study, pointed to a concern over increasing fees, which might drive away development.
In the road impact fee analysis, there is a recommendation that the Town keep the current policy of staff negotiating with developers for making an "equitable implementation plan" for intersection improvements when needed, rather than imposing an intersection impact fee. "To date, the Town has not been saddled with the cost of making intersection improvements that development should have been able to make," the report states.
"It does seem that the Town's present system is effective," Seyer said. "The developer is not responsible for all road improvements in the area—only the portion affected," he remarked.
"Right now, we charge a straight impact fee," said Planner Tim Katers.
During the Board discussion, Trustee Michael Patrick said there is a constant tension around charging a reasonable amount to developers. "What we're really talking about here is doing our best-case estimate," he remarked.
Mayor Pro Tem David Gregg said that establishing additional road impact fees would have the potential for "grossly over-charging" developers.
"We have to offer incentives now," said Mayor Tom Patterson, who favored leaving present road impact fees untouched.
The Board is planning discussions of the fees in future meetings.
News Image: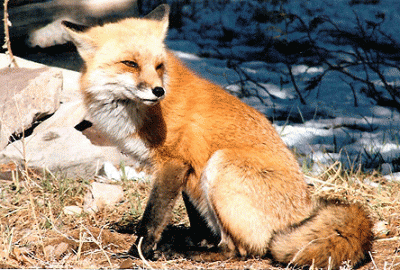 News Image: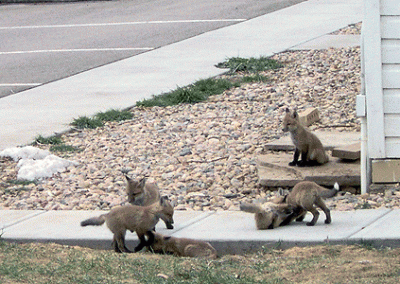 News Image: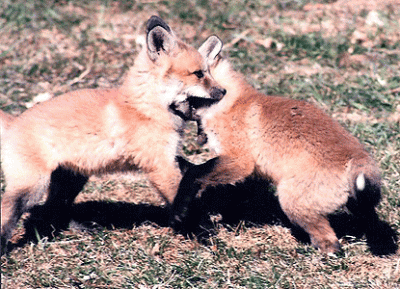 Long Description:
<p>A mother fox watched her young near the entrance to State Farm insurance at Ziegler and Harmony in Fort Collins.</p>
Long Description:
<p>A pack of kit foxes play under the watchful eye of their mother, near the entrance to State Farm insurance at Ziegler and Harmony in Fort Collins.</p>
Long Description:
<p>Send photos of happenings around the area: Editor@BerthoudRecorder.com.</p>
Home Lead:
Home Page Lead Story

Print This Post