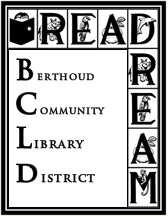 Berthoud, CO, October 9, 2013 – Christy Headrick, Youth Services Librarian at Berthoud Community Library, is one of 30 people nationwide to be awarded a stipend to attend NASA Space Science Training and the launch of the MAVEN mission to Mars on November 18.  "The Explore Mars training and MAVEN launch is cutting edge science in action as well as an historic event and I am honored to be a part of it," says Christy.
Ms. Headrick will travel to Cocoa Beach, Florida in November for the two-day training called Explore Mars.  The training will acquaint participants with NASA's past, present and future investigations of Mars, where scientists have long searched for indications that Mars may be able to – or has been able to – support life.
During the two day training, scientists and educators from the Lunar and Planetary Institute (LPI) and the MAVEN mission will share space science information, resources, hands-on activities, and demonstrations developed specifically for use in programs for children and youth ages 8 – 13 years old and their families.  Ms. Headrick has a strong interest in supporting STEM (science, technology, engineering, math) education through library programs and says, "After this training, I will be equipped to offer the Berthoud community fun STEM activities at the Berthoud Community Library.  Extracurricular experiences in STEM increase a child's interest in this growing field and promote confidence in these subjects."
The mission of the Berthoud Community Library District is to provide access to popular and informational books, other materials, and services that inform, educate, and culturally enrich the people of the Berthoud Community. For more information about how the Berthoud Community Library District touches lives in the community of Berthoud every day, please visit www.berthoudcommunitylibrary.org.

Print This Post