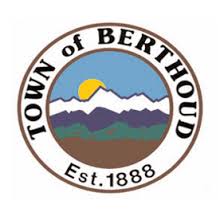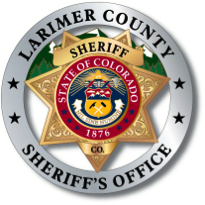 Provide by
Larimer County Sheriff's Department
Berthoud Squad
February 1-4
Thursday, February 1
Family Problems: 3rd Street, a 13-year-old girl and her mother were contacted near the railroad tracks on 3rd Street in a what appeared to be a disturbance or possible runaway juvenile scenario. An argument was disclosed but nothing further initially. Both agreed to go home and remain apart for the night.
Attempted First Degree Assault of a Peace Officer / Obstructing a Peace Officer: Murrlet Street, while deputies were attempting to take an 18-year-old Berthoud woman into custody on a warrant, her 23-year-old husband obstructed the arrest. He was armed with two knives and later attempted to get a third knife from inside of a vehicle. The man was taken into custody after a successful taser deployment. The man was taken to jail uncooperative while making threats about hurting deputies.
Vehicle Crash/Non-Injury: S. Hwy 287 and Berthoud Parkway, a driver was travelling northbound on Hwy 287 when she lost control of her vehicle. Her vehicle crossed the median into the southbound lanes and struck another vehicle who was southbound.
Vehicle Crash/Non-Injury/Too Fast for Conditions: S Hwy 287/Berthoud Parkway, a driver was traveling north on Hwy 287 when she lost control due to her speed. She then hit another vehicle who was waiting to turn north onto Berthoud Parkway.
Scam: Keep Circle, a resident received a letter in the mail requesting personal information to dispute a credit report regarding negative remarks being added to his credit report. The resident called the number listed and provided the information.
Drug Possession: Spartan Avenue, two 15-year-old students were found to have "marijuana wax" in their possession.
Friday, February 2
Revoke License-Habitual Traffic Offender / Uninsured Vehicle / Violation of Bond Conditions / Fictitious License Plates: E CR 6C / Springhill Lane, a 54-year-old Berthoud man was contacted for several traffic violations and booked on the above charges.
Warrant Arrest: S. Hwy 287 and Berthoud Parkway., a 35-year-old Loveland woman was contacted for a traffic violation and found to have a warrant for her arrest.
R.I.P. Adams County Deputy Heath Gumm, End of Watch January 24, 2018.
Saturday, February 3
Illegal Possession of Marijuana by an Underage Person: E. Indiana Avenue, at 4:00 in the morning a deputy contacted a 19 and 18-year-old in a vehicle at Pioneer Park. They were found to be in possession of marijuana.
Warrant Arrest / Revoked License: 1st Street and CR 10E, a 35-year-old driver was contacted for a traffic violation and found to have a warrant for his arrest and revoked license.
Sunday, February 4
Found Property: Mountain Avenue, a citizen turned a wallet into the Berthoud Fire Department.
Scam: Welch Avenue, a resident said he was on the adult site, "Meet me" and was chatting with a girl. The resident is now getting phone calls from someone posing as the girl's father and someone posing as a "detective". The callers stated the girl was a minor and demanded compensation or he would be charged
Code Enforcement:
Animal Problems – 8
Vehicle Problems – 5
Other Ordinance Problems – 9
February 5-11
Monday, February 5
Attempted Robbery: CR17 / Bunyan Avenue, 20-year-old male fled during a traffic stop for speeding and a vehicle pursuit ensued; pursuit terminated for public safety. The male was tracked to his residence in Berthoud and his vehicle was parked in front of the residence. The man was located after an hour and then was arrested. It was determined while Deputies were looking for the man that he grabbed a woman out walking her dog in an attempt to steal her wallet. She struggled with the man and was able to escape.
Burglary: 2nd Street, 45-year-old male reported his business had been broken into and had a Sony A 77 camera and 6 lenses stolen. A black Google Pixel phone was also stolen. An older white van with a black stripe along the bottom and an industrial lift on the back had driven by multiple times after the burglary. Security footage caught a Male wearing a hooded work coat, cargo pants, and tennis shoes.
Tuesday, February 6
Mental Health hold: Mountain Avenue 48-year-old woman was placed on an M1 hold at McKee after calling Clearview Behavioral and stating she had overdosed on her Benzos. She also made suicidal statements to Deputies.
Theft: 5th Street, 60-year-old female called to report someone she let stay at her house stole stuff from her. The woman she let stay there moved but left behind a flat screen and some syringes. The 60-year-old woman could not specifically say what was stolen and declined charges for the theft.
Wednesday, February 7
Theft: Redwood Circle, 66-year-old woman reported she let a 53-year-old man stay with her to help out around the house. Her cellphone, some cash and jewelry went missing. She suspected him, so she kicked him out. He is no longer in the area and no evidence has been uncovered to prove he took the items.
Thursday, February 8
Crimes against at risk adult: E. Colorado Avenue, 78-year-old female reported someone hacked her credit card account at US Bank and opened a checking account in her name. They then transferred money from her credit card to the checking account. The bank caught it at that point and shut it down before they got any money. Most likely a phishing email the woman had entered her information into.
Friday, February 9
Saturday, February 10
Driving under Restraint: CR 15 / CR 6C, 28-year-old man was contacted after passing the road closed barricade. Confirmed revoked-HTO. A 25-year-old male passenger had a misdemeanor warrant. One received a citation and the other was arrested.
Sunday, February 11
Code enforcement
Animal Problems – 6
Parking Problems- 9
Other ordinance violations- 9

Print This Post