Updated January 17, 2018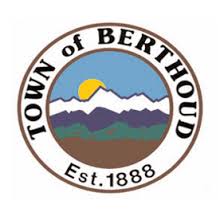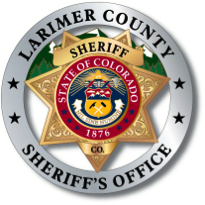 Provide by
Larimer County Sheriff's Department
Berthoud Squad
Monday, January 1
Warrant: 8th Street, 23-year-old male arrested on outstanding warrant.
Vehicle Trespass: Timeless Trail, 41-year-old male reported his unlocked vehicle was entered the night of 122817 and two wallets were missing.
Theft: 6th Street, 41-year-old male reported someone took his green Hitachi compressor from his front yard.
Tuesday, January 2
Motor Vehicle Crash: Hwy 56/WCR 7, 40-year-old female and a 33-year-old male bumped into each other while turning. Parties admitted mutual fault.
Warrant: 2nd Street / Bunyan Avenue, 25-year-old female was contacted as a passenger in a vehicle stop. She was found to have an active warrant through Loveland PD and booked for the warrant.
Restraining Order Violation: 2nd Street / Bunyan Avenue, 27-year-old male was stopped for a non-working license plate lamp and suspicious behavior. The male had a passenger with him, who had an active restraining order against the male. The male was arrested.
Wednesday, January 3
Civil Dispute: Mount Rainier, a male and female were arguing about vehicle keys. They are going through a divorce and she is the owner of the vehicles that belong to them. She was looking for keys and he refused to return them until law enforcement was called.
Warrant: Skimmer Street, 63-year-old male and 61-year-old female were contacted at this address for their warrants, both arrested.
Assist: Franklin Avenue, 67-year-old female and a 91-year-old female were involved in an altercation after one did not like the other's tone while she was offering her cookies. Both parties agreed to stay separated.
Motor Vehicle Crash: 3rd street / Mountain Avenue, 20-year-old male reported that his Honda Accord (CO/250OQU) had been stolen between 010218 at 1800 hours and 010318 at 0900 hours. The vehicle was locked and owner has all the keys to the vehicle. There are no known suspects, but the vehicle may be in Adams County.
Assault: 2nd Street, 25-year-old male and a 39-year-old male reported that they had been in a physical fight. Both parties just wanted to report the incident and neither of them wished to have the other charged. Both also claimed not to be injured.
Thursday, January 4
Motor Vehicle Crash: N. Berthoud Pkwy / CR 8, 65-year-old male driver could not stop in time and ran into the back of a 55-year-old male's vehicle.
Family Disturbance: N. CR 15 C, 24-year-old male and a 21-year-old female got into a verbal argument with the female's father, over them using narcotics and taking care of their daughter. The female stated it was physical, no evidence found to support her claim.
Friday, January 5
Impersonating a Peace Officer: 38-year-old female received a phone call from an individual identifying himself as Captain JOHN MANAGO. No money lost.
Saturday, January 6
Disturbance: Franklin Avenue. 92-year-old male and 78-year-old male were involved in a disturbance after one became upset over the other's wheelchair blocking his way.
Motor Vehicle Crash: Welch Avenue, 19-year-old male driver backed into a 59-year-old female's vehicle. At fault driver cited.
Sunday, January 7
Traffic Citation: 6th Street/Welch Avenue, 38-year-old male contacted for traffic and driver license violations after an auto license plate reader hit. Summonsed and released.
Motor vehicle Crash/ Hit and Run: 64-year-old female reported that sometime overnight an unknown suspect vehicle ran over a tree in her yard.
Code enforcement
Animal Problems – 7
Parking Problems- 5
Other ordinance violations- 2
January 8 – 14
Monday, January 8
Suspicious: Mountain Avenue, 46-year-old female reported her car's rear window was shattered while it was parked between 9:30 am and 4:30 pm, appears to have been natural causes.
Suspicious: Keep Circle, 31-year-old female reported she believed her 31-year-old ex-fiancé may have knocked on her door with their "secret knock" they used to use before their break up. No one there when she responded to the door. Her dogs barked at the time of the knock. She said neighbors have seen him around her house while she's at work. Incident documented.
Tuesday, January 9
Violation of Protection Order: 1st Street, 36-year-old male was reported to be riding in a car with the victim of a protection order. Male is also wanted on additional charges.
Fatal Motor Vehicle Crash: Hwy 287 / Hwy 56, 43-year-old female of Fort Collins was traveling northbound on US Hwy 287 when she collided with a motorcycle, and two other vehicles. Motorcycle rider was pronounced dead at Medical Center of the Rockies, one other transported by ambulance with what appears to be minor injuries, other was uninjured, and third had complaint of injury.
Wednesday, January 10
Recovered Stolen Vehicle: 1st Street, Greeley PD recovered a vehicle stolen out of Berthoud.
Family Problems: Wilshire Drive,35-year-old male was intoxicated at the residence while tending to his children. His parents arrived on scene promising to stay the night.
Thursday, January 11
Friday, January 12
Assault: Franklin Avenue, Berthoud Living Center reported a 67-year-old female had a "black eye." When asked what happened, female stated a CNA punched her, it was later determined to have been an accident with a lift chair. No evidence of assault.
Driving under Restraint: Hwy. 56 / CR13, 25-year-old male with gang ties. Summonsed.
Saturday, January 13
Habitual Driving under Restraint: Mountain Avenue, 54-year-old male was contacted for a traffic infraction and found to be revoked. Booked in jail.
Driving under Restraint: CR17, 57-year-old male was contacted for speed and found to be suspended. Summonsed.
Sunday, January 14
Code enforcement
Animal Problems – 7
Parking Problems- 5
Other ordinance violations- 2

Print This Post