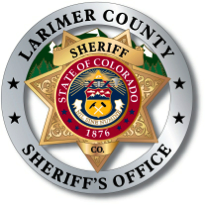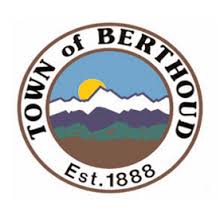 Provided by
Larimer County Sheriff's Department
Berthoud Squad
October 1-7
Monday, October 1
Family Problems: Petrel Drive, a Texas man called and reported that his ex-wife admitted that she assaulted their 11-year-old daughter. The man has made several calls regarding this, which were determined to be unfounded. The man believes that he can read his ex-wife's mind and thoughts. If only I could read my wife's mind, I wouldn't be in so much trouble all of the time.
Tuesday, October 2
Theft: Barela Drive and Likens Drive, a contractor reported that a 1998 box trailer that was left by the job site was stolen. The trailer was later found on Valency Drive in Loveland.
Wednesday, October 3
Harassment: Ranchhand Drive, a woman reported that her ex-husband threatened over the phone to kill her and sent abusive text messages.
Vehicle Crash / Non-Injury: CR 14 and CR 17, two vehicle crash with no injuries, one vehicle was in the turn lane when the other driver turned from the through lane. Suspect vehicle originally left the scene but then came back.
Thursday, October 4
Reckless Endangerment (Accidental Discharge of a Firearm): Tabor Street, a resident was excited about his new hunting rifle and was putting on new accessories. He put the magazine back in the rifle, and then began playing with the trigger again, forgetting that the magazine was in it. He accidentally discharged the .308 caliber rifle, and then turned the lights off in the home and did not report it. A check of area homes was conducted by deputies to ensure area residents' safety. No injuries, and the only damage discovered was to the window of the company-owned home the man and his co-workers were staying in. Summons issued.
Friday, October 5
Welfare Check/ Child Protection Services Referral (CPS): Aspen Avenue, CPS requested a welfare check for an 8-year-old who was home alone. The child was contacted alone at his home and indicated he did not know how to call his mother from his inactive iPhone but seemed to understand safety procedures for being by himself. Mom was contacted at work and told to come get him. She said the daycare cancelled at the last minute, Deputies and advised her of other resources and options to get childcare.
Vehicle Trespass/Theft: Stilt Street, a resident called to report that he believes his pistol was stolen from the glove box of his truck almost exactly one year ago.
Fraud: Jefferson Drive, a resident reported that she received a letter at her address from an insurance company for a person she does not know. In addition, she checked her bank account and it was locked out, with the name of the unknown person appearing in the screen name menu.
Suspicious Circumstance: Estate Drive, a resident reported that a supposed process server had been leaving sticky notes on her door asking her to call him. The notes only stated that his name is "Pete," but nothing about what company he works for. A search of the phone number turned up for this Person, who has been contacted by deputies before regarding his methods for trying to reach people. He was contacted by phone and became highly uncooperative. He insulted the deputies and would not say who he worked for. The resident was advised that if they were to meet with him, to do it at Berthoud Town Hall with a deputy present.
Saturday, October 6
Domestic Violence / False Imprisonment / Habitual Traffic Offender: Woodcock Street, a man blocked his wife from leaving their residence with their child, by standing at the front door with his arms spread telling her she cannot leave. She was trying to get their child out of the house, because of his drinking and verbal abuse toward her. When she was able to get out of the house, he followed her in his vehicle as she tried to get to work. The man admitted to driving and is a Habitual Traffic Offender.
Suspicious / Narcotics Contact: 4th Street, 3 people were contacted at the laundromat for suspicious behavior and had open alcohol containers. They match the description from an earlier case of possible narcotics activity in the bathroom. But they had very clean clothes on.
Suspicious Circumstances: 4th Street, a resident reported the ex-managers of the apartments are at the apartment complex now. The resident stated the current management said these people should not be there. The present manager was contacted by deputies, and the ex-managers were removing an air conditioning unit for a resident and were allowed there.
Sunday, October 7
Suspicious Circumstances: E. Hwy 56, two people were contacted sleeping in their vehicle with the flashers going and alarm going off. They stated their dog hit the flashers. Both people appeared to be under the influence of drugs. The dog did it. That's usually not what I blame the dog for.
Physical Disturbance: 4th Street, a resident called to report they have heard loud arguing for a couple of days. Resident states they heard a woman scream "leave me alone". Nothing was physical just a verbal argument.
Code Enforcement:
Animal Problems – 9
Vehicle Problems – 14
Other Ordinance Problems – 19

Print This Post