Update Sept 18, 2018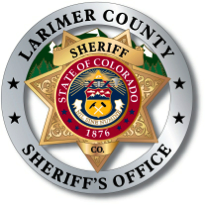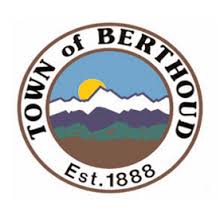 Provided by
Larimer County Sheriff's Department
Berthoud Squad
Saturday, September 1
Assist to CSP / Motor Vehicle Crash / DUI: CR 23 and CR 6, deputies were requested by State Patrol to respond to a rollover motor vehicle crash. As deputies were walking toward the rolled vehicle, two males could be seen running from the area. Deputies were able to locate the males in a field and detained them. It was later learned there were four males in the vehicle. Extensive searches were completed to included foot and drone resources in hopes of finding the other two males, due to the nature/force of the rolled vehicle and injury concerns. They were not located; however, they all have been identified. This information shared with CSP, who took over call and handled the crash/ DUI.
Sunday, September 2
Motor Vehicle Crash 1st Street and CR 12, a driver was distracted by his cellphone and rear-ended another vehicle. The other vehicle was slowing down for a vehicle turning onto CR 12 in front of him. Cited for careless driving.
Found Property: Curlew Drive, property was found in the Heron Pointe sub-division possibly from a vehicle trespass. Items that were found are a red t-shirt, white Hydroflask, a camera, an old photograph and a bottle of cologne were turned in. I suppose the person who stole the items took his picture in his new shirt while keeping hydrated and smelling good.
Fatal Crash on U.S. Highway 287 south of Berthoud.
Code Enforcement:
Animal Problems – 10
Vehicle Problems – 9
Other Ordinance Problems – 9
Monday, September 3
Assist to State Patrol/ Fatal Vehicle Crash: 2200 Block of Hwy 287, a 38-year-old Longmont man was suspected of being high on meth, marijuana and drunk. He was driving south in the northbound lanes of Hwy 287 as witnesses reported. A Ft Collins couple were driving northbound after dropping their son off at CU. The Longmont man struck the Ft. Collins Couple's vehicle head on where one person died as a result. Don't Drink and Drive! What's so hard to understand?
Assist to Weld County Sheriff / Warrant Attempt: Assisted Weld deputies in looking for a 32-year-old man who has three no bond warrants out of Weld County.
Harassment: Redwood Circle, a 20-year-old man has repeatedly driven by the complainant's house revving up his engine. The driver of the car denies anything was intentional however multiple videos suggest otherwise. He was issued a Summons. At least smile when you do dumb things, there's a camera somewhere.
Tuesday, September 4
Vehicle Crash / Non-Injury: Hwy 56 / CR7, a driver was traveling westbound on Hwy 56 when she came over the hill at Weld CR7, she noticed a vehicle that was stopped waiting to turn South on CR7. She swerved to avoid a collision and went off the road. No injuries or damage but did require a tow truck to pull the vehicle back to the road.
Wednesday, September 5
Identity Theft: Maple Drive, a resident reported that an unknown person opened a Verizon account in his name.
Family Problems: Longview Avenue, a woman has been dealing with depression for a long time.
Thursday, September 6
Disturbance: 6th Street, a man and his wife were involved in a disturbance over a birthday party. I'm not blowing up the balloons you blow them up, and just like that the party is ruined.
Minor in Possession of Tobacco: Greenwood Drive, Berthoud Fire was called to this address due to the smell of smoke. It was determined that the 14-year-old was smoking cigarettes in his bedroom and put the cigarette out on the bed mattress. The juvenile was summonsed.
Friday, September 7
Vehicle Crash / Non-Injury: Hwy 287 and Berthoud Parkway, a driver rear ended a co-worker after an unidentified car slammed their brakes on at a green light for no reason.
Criminal Impersonation/ Possession of Schedule II/ Drove Under Restraint (Suspended and Cancelled)/ Weaving/ No Proof of Insurance/ Possession of Drug Paraphernalia: 600 Block E CR8, a 23-year-old Denver man was contacted for weaving. He gave his brother's name to avoid us finding out that he's cancelled under one license and suspended on another. K9 sniff lead to meth and a pipe being collected. Booked. Driving and weaving, no license, lied to the cops, stashing dope?! Here's your sign.
Suspicious Circumstances: CR 13 and CR 12, a resident reported someone was taking photographs of their home. Contacted the photographers and discovered they were taking pictures of their vehicle to post it for sale.
Saturday, September 8
Fraud / Scam / Identity Theft / Crimes Against at Risk Adult: Great Basin Court., a resident and his father reported a possible identity theft/scam situation. They received a letter from GC Services Limited claiming they are in collections for over $5000 because of cellphones purchased through Sprint. A quick online search shows that GC Services may be scammers. Maybe GC stands for Great Cons.
Disturbance: Turner Middle School, Northglenn football team parents and coaches ganged up on one Berthoud football team parent after Northglenn players were ejected from the game and league. Berthoud parent apparently tried to tell the Northglenn parents and coaches how to raise their kids. Northglenn told Berthoud that they better not mess with them because they're from the city. I guess the city slickers never took on country folk. They are in for a rude awakening.
Sunday, September 9
Traffic Problem: Redwood Circle, a resident was concerned about multiple speeders and loud vehicles in his neighborhood. He said he is consistently having problems with a black sports car that is revving his engine near his house. When you are behind the wheel of a car don't be a knucklehead!
Disturbance: Hwy 56, several people at a wedding party got into a shoving match, no injuries, by the time deputies arrived, most had left. Spoke to venue and they asked us to do a walk through. no other issues noted. Everything was calm prior to us leaving.
Family Problems: CR 4, a man was concerned that his mother was abusing his grandmother. He stated his concerns were based on the fact that his mother was getting in his grandmother's face and yelling.
Code Enforcement:
Animal Problems – 8
Vehicle Problems – 9
Other Ordinance Problems – 17
Monday, September 10
Trespass: Wagon Bend Court, a contractor reported a trespass that happened over Labor Day weekend at a home he is building. A resident in the construction area spoke to him about a female he got on video trying to walk in to the owner's house.
Aggravated Motor Vehicle Theft: Hwy 56 / I-25 Park-N- Ride, a woman reported her 2010 white Lincoln Navigator stolen from the Park-N-Ride. Suspects used victim's credit card at a Walmart in Westminster. Vehicle was later located in Denver.
Tuesday, September 11
Criminal Mischief / Possible Burglary: Wilshire Drive, a resident reported that someone damaged her car while she was on a walk this morning. Someone made circular marks with a sharp object on her passenger side front door. Car was parked inside the garage and the garage door was left open.
Criminal Mischief: E. Colorado Avenue, a resident reported that someone scratched a derogatory word into the side of his pickup truck while it was parked in their driveway.
Wednesday, September 12
Scam: Franklin Avenue, a resident reported that she received a call from someone claiming to be with GRS law firm. The female caller told her that if she did not come up with $500 and put it on a "Green Dot" card they would file a law suit against her. She told them that she knew this was a scam and hung up. The female caller then called the daughter and told her that if she did not pay they were going to have her arrested. She didn't fall for it either.
Arson / Criminal Mischief: Hillsdale Nature Area, a resident was walking his dog on the walk path and noticed a roll of toilet paper that was smoldering in the tall grass. He put the fire out and noticed that in the restroom along the path there was also a fire that was not actively burning. The toilet paper dispenser was broken off the wall.
Vehicle Crash: 200 block of Mountain Avenue, a Denver man was transporting a statue and when he went over the rail road tracks the statue hit and damaged one of the crossing arms.
Thursday, September 13
Lost Property: 2nd Street, a resident reported they lost their keys somewhere between Mountain Avenue and her home.
Suspicious Circumstances: Kansas, a mother believes that her 18-year-old daughter has become the victim of an online predator. The suspect has made online contact w/the daughter and has become threatening and is now threatening blackmail
Friday, September 14
Disturbance: Likens Drive, a couple of construction workers yelling and screaming at each other.
Suspicious Circumstances: CR 13 and CR 2, people in a vehicle throwing eggs at other vehicles. No one reported damage to any of their vehicles. Were they people or just chickens.
Saturday, September 15
Family Problems: Mountain Avenue, a mother was at her son's game in Berthoud. she says it is her court ordered day to have her son. When she got ready to leave her son told her his dad wouldn't let him go with her.
Sunday, September 16
Disturbing the Peace: 6th Street, a resident has a dog that continues to bark and cause a disturbance to the neighbors. Summons issued
Suspicious: Nebraska Avenue, a mom reported that her young daughter was physically abused by her ex-husband. After speaking to everyone involved and looking at the place of occurrence, it is believed this to be an accident where the child fell.
Code Enforcement:
Animal Problems – 8
Vehicle Problems – 8
Other Ordinance Problems – 10

Print This Post