BERTHOUD PUBLIC SAFETY DAY
August 14, 2010
9:00 a.m. – 11:30 a.m.
Bein Park
The Town of Berthoud, in partnership with the Berthoud Police Department, Berthoud Fire Department, Thompson Valley Emergency Services, and Colorado State Patrol, is sponsoring a Public Safety Day.
With children returning to school the following week, Town officials felt it was a good time to refresh safety information for elementary and middle school children.
There will be bike helmet checks, bike equipment checks, a Bike Rodeo, crosswalk safety and many other safety presentations.  Parents will also be able to have car seats checked for proper installation.
There is no cost for kids to attend.  Parents are encouraged to bring their children for a morning of fun and safety information.  All Bike Rodeo participants will receive a Ribbon for completing the course.
For more information, contact Darlene Harris at 532-2643.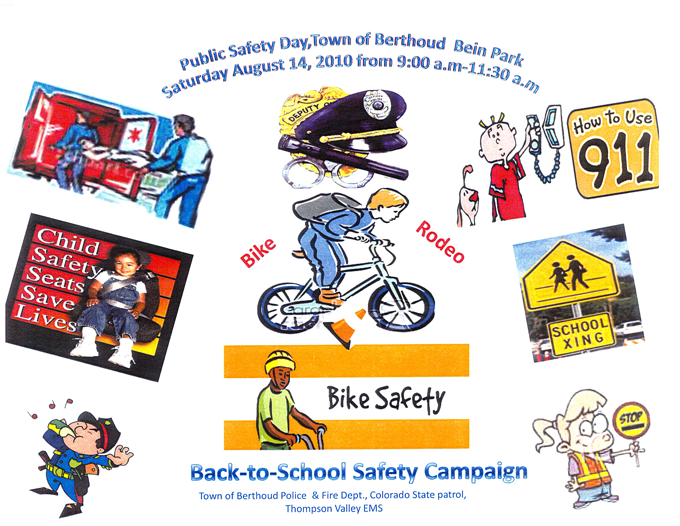 Print This Post