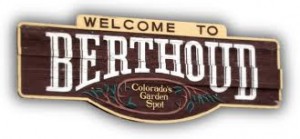 The Berthoud Area Transportation (BATS) committee used to be a vibrant functioning organization. One has to wonder what has happened since the Town of Berthoud has assumed responsibility for the local transportation service. A look at the Town of Berthoud Web site shows two vacant positions and two positions that ended on August 31 and today, Judy Lehn turned in her letter of resignation. This leaves all five authorized positions vacant according to the Town of Berthoud website.
The committee is supposed to serve in an advisory capacity, providing information to the Board of Trustees regarding transit issues. The resignation of Mrs. Lehn leaves Eric Boyd, the director, with no committee members. While all the boards and commissions for the town seem to have difficulty attracting volunteers, the Transportation Department certainly holds the record for the worst record in retaining members. Perhaps the Town Administrator should look into why nobody wants to serve on this committee.
Mrs. Lehn has made it quite plain that she does not want to work with Boyd and Bauer. The text of her letter follows.
I herewith tender my resignation from the Berthoud Advisory Transportation Committee effective immediately.

It is most unfortunate that the Staff Representative, Eric Boyd, and the Board Liaison. Trustee John Bauer of this committee were foremost in bringing false charges against  a member of the Berthoud Community who is known widely for her volunteer work and her commitment to good causes, such as Christmas in Berthoud, Berthoud schools and other non-profits as well as Art in the Garden.

I can only imagine what it is like for a young mother of two to open her door to the Berthoud Police and find that she has been made the target of unfounded allegations of an impending investigation against her integrity and moral turpitude.

When a volunteer can be treated this way without even a telephone call to discuss the matter, I must assume that it is not in my best interest to participate in activities where so little communication takes place prior to such severe and irreversible actions.

Judy Lehn
In the case Lehn mentions, a volunteer was the target of a criminal complaint filed by the Berthoud Main Street Board; Eric Boyd, Chair and John Bauer, member. Mrs. Lehn is understandably appalled by this treatment of someone who has donated her services to Main Street and many other local non-profits. The District Attorney's office dismissed the case as having no proof. The filing of unfounded accusations is often considered a form of harassment and one must consider that this might have been the intent in this case. Is it any wonder that citizens are reluctant to volunteer for advisory committees when the atmosphere in Berthoud is so tainted. Bauer is no stranger to filling complaints with the local police. This was not the first time he has done so and it probably won't be the last.


Print This Post