By Laurie Hindman
Berthoud Recorder
On Jan. 24, the Berthoud High School and Turner Middle School chess clubs competed in the Thompson School District State Qualifying Chess Tournament. Four students from Turner Middle School competed in the grade 7–9 division.
The Thompson School District tournament was created last year as a means for selecting a representative to send to the Colorado Scholastic Chess Association's annual state chess tournament. This year there were 62 participants of all grade levels. Jeff Golsan is the BHS chess club coach for the second year and for the third year, the TMS team coach is Mark Green.
Berthoud competitors played well; BHS sophomore Spencer Golsan successfully defended his championship title, finishing first out of the eight participants in the grade 10–12 division with a perfect score of five wins and no losses. Sophomore Hanna Hickman placed fifth in the tournament, narrowly missing a tie for third place.
TMS performed well also; seventh-grader Iona Kearney finished in seventh place and eighth-grader Eva Henning finished in 8th place in her division.
"I cannot begin to express how proud I am of every member of the Turner Middle School Chess Team," said Green. "In my three years of coaching, I've seen this team outperform all others in every competition they have played in. Every person on this team has worked hard to become a great chess player and it shows not only in the skills they bring to the board, but also in the positive attitude and sense of fun they bring both to practice and to competitions. I couldn't hope for a better team."
The next competition for the Spartan's Chess Club will be the Colorado State Scholastic Chess Championship at the Auraria campus on Feb. 21 and 22. Spencer hopes to make the championship round held on Sunday.
News Image: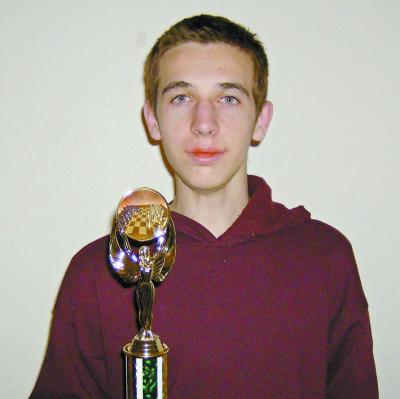 News Image: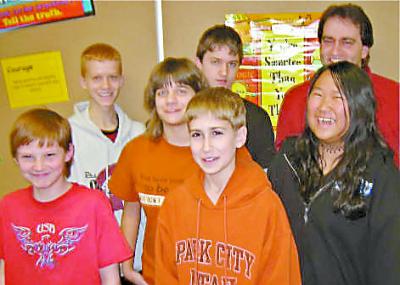 Long Description:
<p><span style="font-size: small;"><span style="font-family: times new roman,times;">BHS Sophomore Spencer Golsan holds the District Chess Champion trophy after triumphing over seven other competitors from the Thompson School District. Spencer will compete in the state competition on February 21.</span></span></p>
Long Description:
<p><span style="font-size: small;"><span style="font-family: times new roman,times;">The TMS Chess Club, from left to right: Moses Freeman, Luke Foley, Eva Henning, Kevin Green, Quinton Urchek, Iona Kearney and Coach Mark Green.<br /></span></span></p>
Category Lead:
Category Lead Story

Print This Post