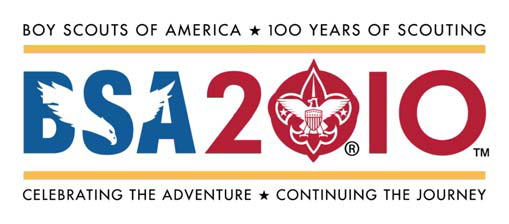 Boy Scouts Canvas Door-to-Door for Food on February 27
More Food Needed for Low-income Residents
Fort Collins, CO – February 23, 2010 – 2010 marks the 100th year of Scouting in America, and the Longs Peak Council Boys Scout troops are hitting the pavement this weekend to mark the occasion.
On Saturday, February 27 from 10 a.m. to 3 p.m., more than 1,000 boys from 50 Longs Peak Council Boy Scout Troops and Cub Scout Packs will be knocking on Larimer County doors to collect non-perishable food for the 23rd annual Boy Scouts of America's "Scouting for Food" drive.
A goal of 20,000 pounds has been set to supersede last year's 11,600 pounds and to provide more food for the record number of disadvantaged residents needing hunger relief. The packs and troops will distribute bags during this week, and they will return to collect the donated food on Saturday, February 27. All are encouraged to place their bags outside by 8 am Saturday morning and donate what they can, especially the most needed food items: peanut butter, canned dinners and meats, canned fruits and vegetables, and cereal.
The mission of the Food Bank for Larimer County is to provide food to all in need through community partnerships and hunger relief programs. In 2009, the Food Bank for Larimer County distributed 7.5 million pounds of food to at-risk individuals including single-parent families, the working poor, older adults, the unemployed, youth in crisis, the disabled, and the homeless.
For every $25 donation, the Food Bank for Larimer County can provide enough food for 100 meals. Donations are accepted Monday through Friday from 8 a.m. to 4:30 p.m. at 1301 Blue Spruce Drive, Fort Collins, by calling 970-493-4477 or by visiting www.foodbanklarimer.org.

Print This Post