By Judy K. Underwood
Berthoud Recorder
Recently, a friend and co-worker said to me, "Judy, I want to give you some feedback. Some people think that you're too pushy, and they wanted me to tell you. I promised them I would keep their identity confidential."
Wow. I was hurt, surprised and upset. Who thought that about me? Why did they need a go-between to tell me? Why didn't they tell me themselves? Or, just maybe, it was really the co-worker who talked to me, who thought I was too pushy. Perhaps she was saying that others felt that way because she was nervous to tell me directly.
My mind swirled into the unknown, and self-doubts flooded in. Was I really pushy? Did I try to dominate others and push them around? Such an idea was wrong. I was assertive, yes, but "pushy," no. My concept of myself was threatened, and I was hurt and angry. I felt defensive.
All these thoughts and feelings happened in an instant. I was still looking at my co-worker; she was clearly waiting for a response. I mumbled uncomfortably, "Thanks for telling me. I'm sure it wasn't easy for you to say that to me."
Fortunately, that meeting ended, and so I could escape and deal with my feelings privately. It helped me to talk with my business partner, who gave me support. Gradually, I began to calm down and consider the feedback more objectively.
I turned to Stephen Covey's Seven Habits of Highly Effective People:
Habit 1: Be Proactive
Habit 2: Begin with the End in Mind
Habit 3: Put First Things First
Habit 4: Think Win/Win
Habit 5: Seek First to Understand, Then to Be Understood
Habit 6: Synergize
Habit 7: Sharpen the Saw
The advice that I focused on was Habit 5: Seek first to understand, then to be understood. I needed to understand from the others' point of view. How was I behaving that caused others to label me "pushy?" I spent time looking for behavior that others might consider "pushy." I found a few situations that I considered possible, although none stood out.
Maybe it didn't matter if I thought I was pushy or not. If others perceived me as pushy, perhaps there was something I could change. If I was behaving in ways that offended some other people, it didn't necessarily mean I was wrong or bad. Perhaps I just made a mistake.
I resolved to watch and listen to myself as I moved through my week. I behaved as usual except in those instances where I believed "pushy" might be perceived. Then, I worked to achieve my objective in a different way, a more low key approach. I'm not sure if I hit the targets of the feedback. I hope so. Now I smile when I think about this feedback and appreciate my coworker for talking with me. After all, mistakes and negative feedback are often a springboard for learning.
Many years ago, when my young daughter practiced the piano, she got frustrated whenever she made a mistake. I told her, "You're not supposed to be able to play perfectly yet. If you could play all the music already, you'd be the teacher, not the student."
We're all students of life. Let's use negative feedback to change and grow. Let's celebrate our mistakes and learn from them.
Judy K. Underwood, Ph.D. is a Fort Collins psychotherapist, life coach, speaker and author. She is the author of "Dying: Finding Comfort and Guidance in a Story of a Peaceful Passing." Visit her Web site www.passingpeacefully.com. She can be reached at DrUnderwood@passingpeacefully.com or (970) 221-0581.
Category:
Special Section – Health and Wellness
News Image: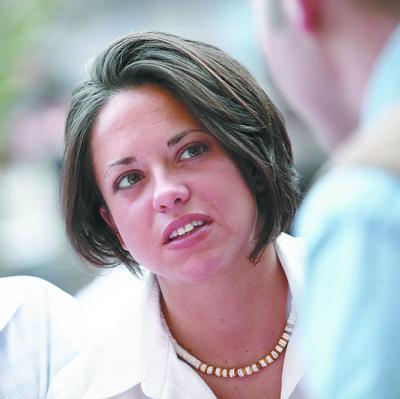 Category Lead:
Category Secondary Featured Story

Print This Post