Children and guns, deadly combination
Posted By Editor On May 7, 2013 @ 7:49 am In Opinion/Commentary,Political & Politicians | Comments Disabled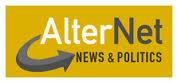 [1]
Another tragic shooting involving kids.
May 6, 2013  |
 A 6-year-old Florida girl is in critical condition after being shot by her 13-year-old brother, Florida officials say. According to the
Florida Sun-Sentinal,
[3]
the teen found the gun when the siblings were home alone. Although the incident is still under investigation, the shooting appears to have been accidental, the Sheriff's office said. The Sentinal also spoke with a neighbor who witnessed paramedics carrying the girl, who is in critical but stable condition, out of the house:
Latourrette, a heavy equipment operator, said he watched as paramedics carried the girl out of the house.
"Her shirt was bloody, and you could see through a piece of gauze that she had a hole in her chest above the heart," said Latourrette, who has two young daughters. "Her eyes were wide open in a blank stare, like she was in shock. I'll never forget that look."
The shooting comes at the heels of a tragic incident last week when a 5- year-old boy accidentally shot dead his 2-year-old sister in Burkesville, Kentucky. That story garnered outrage around the country when it was revealed that the boy had been playing with a gun called "My First Rifle," a .22-caliber single-shot Crickett rifle gun marketed to kids.

[2]
May 6, 2013  |
The National Rifle Association (NRA was in the media spotlight over the weekend as they held their national convention. One message emerging from the conference was to gear up for the 2014 elections, which the NRA sees as pivotal for gun rights.
It was the first national gathering for an organization that has been in the spotlight since the mass shootings in Newtown, Connecticut and Aurora, Colorado. But stepping into that spotlight hasn't forced the NRA to curb some of its nutty tendencies. Here are 5 crazy moments that occurred at the convention.
1. Armed Children 
The NRA wants to appeal to….children! The  New York Daily News reported [5] that at the convention, "two 10-year-olds took aim with air pistols, an 11-year-old gawked at a semiautomatic weapon and a 3-year-old soaked up applause for being the youngest member."
That wasn't the only instance of children attending the NRA convention. The  Daily Mail Online notes [6] that Will Marshall, a 12-year-old from Florida, "has been a member of the NRA for 11 years and owns four guns." In other words, he joined when he was one.
The presence of young kids at the NRA comes as the problem of children holding guns has been tragically highlighted. One April week saw four people shot by toddlers. And  in early May [7], a five-year-old boy in Kentucky accidentally killed his two-year-old sister with a small rifle.
2. A Bleeding Target That Looks Like Obama
Gunslingers [9]
By Kathy Malloy [10] (about the author) [10]
How many more dead children does it take, Truthseekers, to stop the endless flow of senseless violence that is claiming the lives of our innocent sons and daughters in the name of "gun rights?"
Newtown wasn't enough. It's never enough. Worse, it seemed to serve as a rallying cry for the NRA and its collection of deranged cowards who — after the slaughter — redoubled their efforts to make sure unrestricted guns rights were preserved rather that the lives of schoolchildren.
The NRA is not going to temper its roootin' tootin' shootin' rhetoric anytime soon. As if they weren't extremist enough, their New Gun Boss James Porter [11] is a former Alabama attorney who devoted his life to protecting weapons manufacturers from the threat of lawsuits filed by the family members of men, women, boys, and girls shot dead by the guns made and sold by his clients.
Porter calls Obama a "fake President" and warns that the President will seek "revenge" against gun owners who opposed his safety measures. Is that not the clearest example of delusional paranoia outside the pages of the
DSM V
[12]
???
Porter refers to his clan as "freedom fighters," defenders of the God-given right to own guns. Or military-style assault rifles. Or semi-automatic machine guns. Or pretty much anything that's BIG and made of shiny metal and goes BOOM and makes things dead.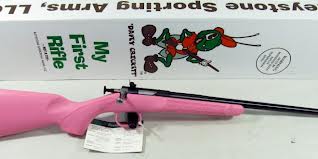 He would likely be voted the grandpa most likely to buy his little granddaughter a pretty pink polka-dotted "Crickett" rifle from "My First Gun."

[9]
---
Article printed from Recorder Online: http://www.berthoudrecorder.com
URL to article: http://www.berthoudrecorder.com/children-and-guns-deadly-combination/
URLs in this post:
[1] Image: http://www.alternet.org
[2] Florida 13-Year-Old Finds Family Gun, Shoots 6-Year-Old Sister: http://www.alternet.org/florida-13-year-old-finds-family-gun-shoots-6-year-old-sister?akid=10402.1089674.eRz8AS&rd=1&src=newsletter835875&t=5
[3] Florida Sun-Sentinal,: http://www.sun-sentinel.com/news/broward/oakland-park/fl-home-alone-shooting-20130504,0,2869793.story
[4] Armed Children? 5 Craziest Things About This Weekend's NRA Convention : http://www.alternet.org/news-amp-politics/armed-children-5-craziest-things-about-weekends-nra-convention?akid=10402.1089674.eRz8AS&rd=1&src=newsletter835875&t=9
[5] New York Daily News reported: http://www.nydailynews.com/news/national/hundreds-kids-play-guns-nra-convention-article-1.1335250
[6] Daily Mail Online notes: http://www.dailymail.co.uk/news/article-2320207/The-12-year-old-joined-stay-home-mom-guns-The-faces-National-Rifle-Association.html
[7] in early May: http://thinkprogress.org/politics/2013/05/02/1953621/guns-for-kids/
[8] Image: http://www.opednews.com
[9] Gunslingers: http://www.opednews.com/articles/Gunslingers-by-Kathy-Malloy-130506-715.html
[10] Kathy Malloy: http://www.opednews.com/author/author16810.html
[11] New Gun Boss James Porter: http://theweek.com/article/index/243695/meet-jim-porter-the-nras-new-president
[12] DSM V: http://en.wikipedia.org/wiki/DSM-5
Click here to print.