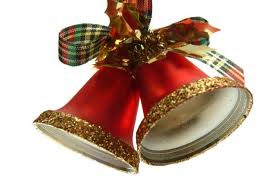 Christmas in Berthoud (CIB) is celebrating its third year of joining together as a community to meet the needs of families, children and seniors in our town. This year the needs are even greater than ever before —Joblessness, loss of homes, reduced income and hopelessness and a pretty meager holiday in December.
Our hope is that every child, resident, business owner and organization will have an opportunity to make a difference in the life of a family, a child or a senior by becoming involved in creating an event, volunteering  or participating in a CIB activity. Your ideas, input and willingness to get involved will ensure another successful happening here in Berthoud 2010.
Volunteers are already at work to once again organize the Parade of Lights, Lighting of the Tree, special dinners at restaurants, a Craft Show, concerts, Make and Take gift making event for children, Ladies Brunch, Plays, collection of canned goods, coats, hats, mittens and scarves, etc.
Decorated trees and wreaths sponsored by local businesses will be available for sale located throughout the community.  All profits will go directly into the Fund.
The possibilities are endless but we need your ideas and volunteering spirit.  What can my business, my club, my school, my church do to help to raise funds for this worthy cause.
Activities will center on the weekend of December 3, 4 and 5.
For more Christmas in Berthoud activities check out the calendar which is beginning to list events with specific times and information for the month of December.   Check out www.christmasinberthoud.org.
For some CIB events, advance  purchase might be necessary.  Get your tickets early, make those reservations for dinning out to guarantee a spot for this great weekend in Berthoud.
Those wanting to make a tax deductible donation to CIB are invited to make checks payable to Christmas in Berthoud and send it to Home State Bank, 310 Mountain Avenue, Berthoud, CO  80513 where any donation made is most welcome.
Christmas in Berthoud Swings into high gear
Christmas in Berthoud (CIB) 2010 Posters and Donation containers are being delivered to businesses in Berthoud this week—the first sign that Christmas in Berthoud is fast approaching. Fully decorated trees are now located at Gateway Medical, Mountain Avenue Consignment and Sun Serious Tanning Salon. Check out these fully decorated trees and consider making a charitable donation to the CIB Fund and enjoy a new tree in your home, or donate it to a family who may not be able to purchase a tree this year. Other beautiful trees will be ready at Grace Place soon, along with non –sponsored recycled wreaths, as well as a Gift Boutique beginning on December 3.
The Craft Show is an event you won't want to miss. There are over 30 vendors, offering a wide selection of their outstanding crafts at reasonable prices for your holiday shopping. The Craft show will be in the Berthoud Elementary School gymnasium this year on Saturday December 4 from 9:30 a.m. – 4:00 p.m.
The Make and Take gift-making event will be next door in the Berthoud Elementary cafeteria. Children of all ages can make a gift for Mom, Dad or Grandparents for $1-$5. There will be a wide selection of delightful items this year.
2010 Golden Links is sponsoring a Home Based Business show and Bake Sale at the Community Center. There will also be a great chili supper at the Community Center on Saturday, December 4.
Wildfire Community Arts Center is holding a Holiday Art Show and Sale during the weekend.
Grandpa's Café is offering a variety of activities including a toy tree, photos with Santa and cookie decorating.
If any business or private home is interested in entering the Christmas Decorating & Spirit Contest, contact the CIB Planning Committee to enter.
The Library will have a Hat, Mitten & Scarf tree and Main Street Auto is collecting gently used or new coats and boots.
There will be a Family Buffet complete with entertainment at Grace Place on Saturday and a Champagne Brunch is being offered at the newest restaurant in town, Nonna Bella's.
Be sure to enter the Parade of Lights by completing the form on the CIB web site.
Following the parade, the lighting of The Tree will take place.
Activities and events taking place in Berthoud during the December 3, 4, 5 weekend are being added to the Calendar daily. Check out www.ChristmasinBerthoud.org for more information and details.

Print This Post