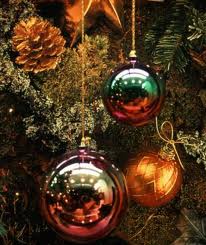 The Berthoud Historical Society and the McCarty-Fickel Home (645 7th Street, Berthoud) will be offering a special seasonal photo shoot on Saturday, November 20. With beautiful decorations perfect for the season, the McCarty-Fickel Home offers the perfect backdrop for a Christmas family photo.
Decorated for the holidays, the historic home will offer several opportunities for unique images, perfect for seasonal cards, newsletters, or gifts.
Constructed in 1916 by Dr. and Mrs. D.W. McCarty, the McCarty-Fickel Home is a lovely example of the Denver Square architecture, representative of the American Craftsman style. Rooms in the historic house have been decorated in different themes, perfect for choosing the ideal antique photo for you and your family. With several rooms and decorative spaces to choose from, this photo shoot offers a unique opportunity to capture the professional photo in a beautiful, historical setting.
Christmas photos will be offered by appointment starting November 20, and the cost is $25. Images will be sent within days, providing plenty of time to include the photos with cards and holiday gifts.
Call 970-532-1916 for more information. Photo shoots are offered by appointment on November 20 from 1-4 PM, so please call to set a time to capture the perfect Christmas image in the beautiful house.
Please Contact:
Teri Johnson
970-532-1916
mfh@berthoudhistoricalsociety.org

Print This Post