By Jamie Folsom
Berthoud Recorder
Well after sunset Saturday, March 28, the skies will darken once more as over 2,400 communities in 83 countries worldwide turn off their artificial lights and behold the otherwise hidden treasures of the sky. Berthoud and Fort Collins will be among those towns promoting Earth Hour from 8:30 to 9:30 p.m.
Earth Hour is an international project to promote ways to reduce carbon emissions, but the darkness has other valuable effects, especially to towns like Berthoud. In April 2008, the Town of Berthoud adopted a "dark sky" ordinance, which requires that street and outside building lights in town limits be designed to illuminate the walkways below, but not leak light pollution above. Berthoud adopted the ordinance in an effort to "ensure the general health, safety and welfare" of the Town. And for a community that is big on skywatching — it's home to two observatories — that's added value and an asset to the quality of life.
Town Administrator Jim White said, "Berthoud supports compliance with Earth Hour. We are very strong supporters of dark sky efforts."

"Dark sky" and "light pollution" are two concepts that have gained recent attention in Colorado as development encroaches further out into wilderness areas, throwing up light that interferes with sky observations for both amateurs and professionals. More communities are adopting dark sky ordinances, and rethinking the use and design of outdoor lighting.
Other groups are promoting Earth Hour, including International Year of Astronomy 2009. Andrea Schweitzer, the coordinator of the U.S. IYA activities, spoke at the Little Thompson Observatory Friday. She encouraged families especially to get involved with IYA events, including GLOBE at Night, which runs through Saturday, March 28.
GAN is a worldwide observation project to gather visibility data on the constellation Orion. The research, which families and classrooms contribute to, seeks to define patterns of light pollution around Earth. 2009 is the fifth year for data gathering, and light pollution maps are available online at www.Globe.gov/GaN/ and www.DarkSkiesAwareness.org/gan.php.
More information about Earth Hour available at www.EarthHour.org.
Category:
News – Community
News Image: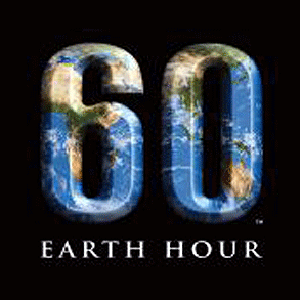 Category Lead:
Category Lead Story

Print This Post